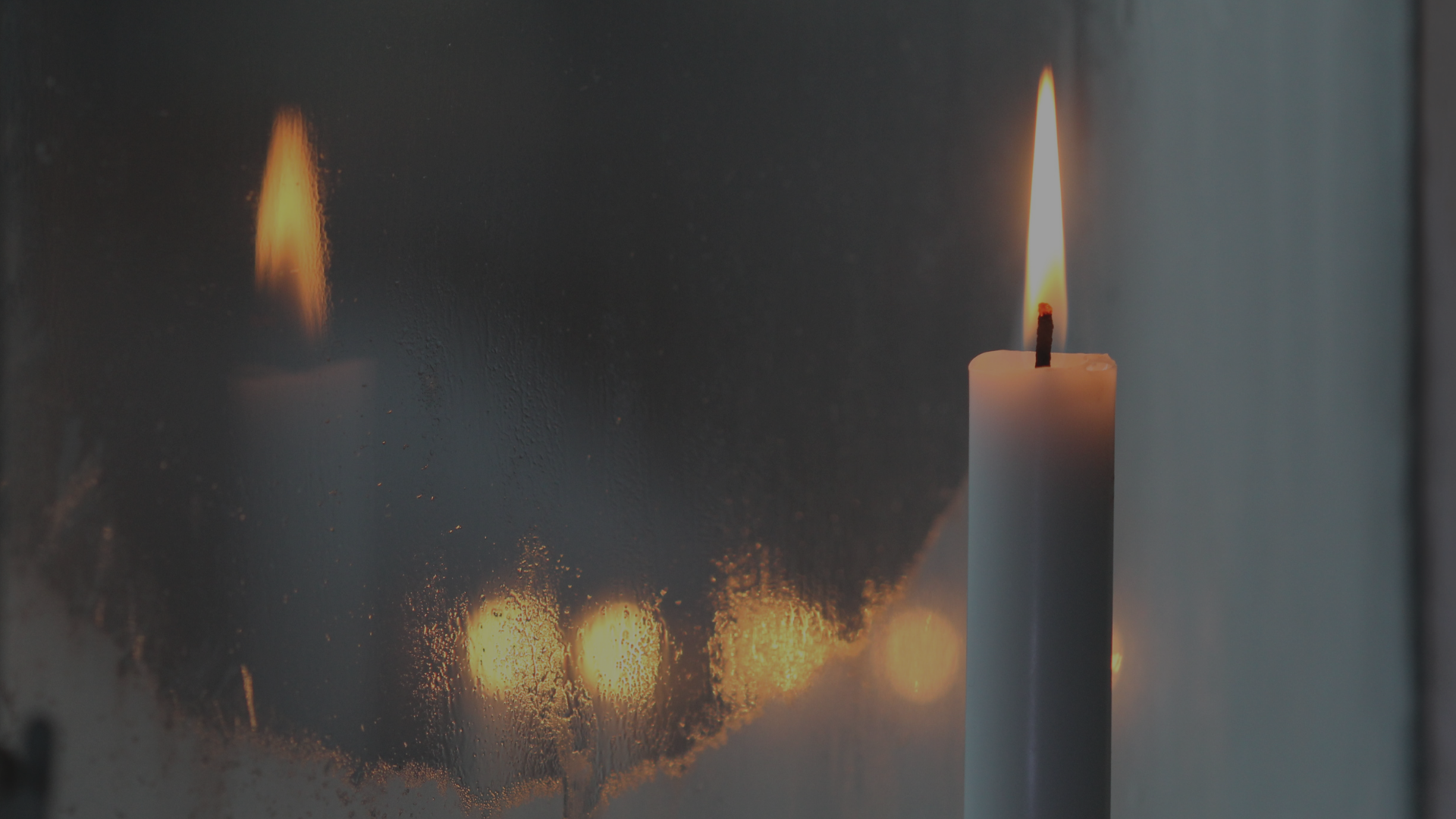 When Your Hope Fails At Christmas
Written by Samantha Decker for QSBC Women
As I tucked my son into bed, he looked up at me and said, "I hope there will be snow when I wake up!" I could see the anticipation and excitement in his eyes and knew he would fall asleep thinking about throwing snowballs, building a snowman, and eating snow ice cream. However, what he didn't know is the chance for snow was actually slim to nothing. Typical cold Oklahoma rain? Yes. But, a blanket covering of beautiful, white snow? Highly doubtful.
How many times a day do you hear the word "hope"?
"I hope it snows today."
"I hope they win the big game this weekend."
"I hope I can get everything done on my list."
"I hope she isn't frustrated with me."
"I hope my boss knows how hard I've been working."
"I hope they can just get along."
"I hope the doctor's calling me with good news."
"I hope there's enough money in my bank account for this."
"I hope they will come to church with me."
"I hope my family will all be together for Christmas."
Especially in this season of Advent, it seems like the word "hope" is used in nearly every conversation I have. From my kids and neighbors to my family and friends, everyone is hoping for something.
However, so often these "hopes" fall flat and end in disappointment. It doesn't snow, your team doesn't win, your to-do list is still there, and the news from the doctor is far from good. So, what do you do when your hope fails? Do we continue to hope at all? What is it our hope should be founded on?
In Romans 8, Paul writes that all of creation "waits with eager longing for the revealing of the sons of God" (v. 19). He reminds us the world is in desperate need of hope because it is not as it should be. As believers, we are longing and anticipating a time when this brokenness is made right. We "wait eagerly for adoption as sons, the redemption of our bodies. For in this hope we were saved" (v. 23b-24a).
Christmas reminds us hope has come in Jesus and is founded on something much greater than if things go our way or not. Our hope lies in the salvation Jesus brings. Knowing this should change our entire perspective of the Christmas story. It's not just about the first coming of Jesus, it's also about His return.
As we picture Jesus in a manger in Bethlehem, we also must picture His body lying in the tomb. As we picture Mary holding Jesus' tiny hands, we also must picture the resurrected Jesus showing Thomas His nail-pierced hands. And as we picture the shepherds watching the multitude of heavenly hosts praising God, we must also picture the angels being sent out with a trumpet call at the second coming of Jesus.
The Christmas story gives us hope, but it's not the full story. We continue to wait, to long, and to hope for things to be made right. He is coming again!
In the meantime, we "hope for what we do not see, we wait for it with patience" (Romans 8:25b).
"O Come, O Come, Emmanuel" is one of my favorite Christmas songs. Unlike many of the others we sing, it seems to capture this mixture of hope, longing, and expectation with joy, confidence, and faith. We sing of the waiting, but also rejoice knowing Jesus is Emmanuel, God with Us.
O come, O come, Emmanuel,
And ransom captive Israel,
That mourns in lonely exile here,
Until the Son of God appear.
Rejoice! Rejoice! Emmanuel
Shall come to thee, O Israel.
As my son woke up, looked out the window, and didn't see a single snowflake, I knew it was an opportunity to talk about a hope that never fails. A hope that continues even when our circumstances leave us disappointed. A hope that is possible only because of Jesus.
My prayer is you rejoice in your hope this season. We hope because Jesus came, and hope because He will come again!