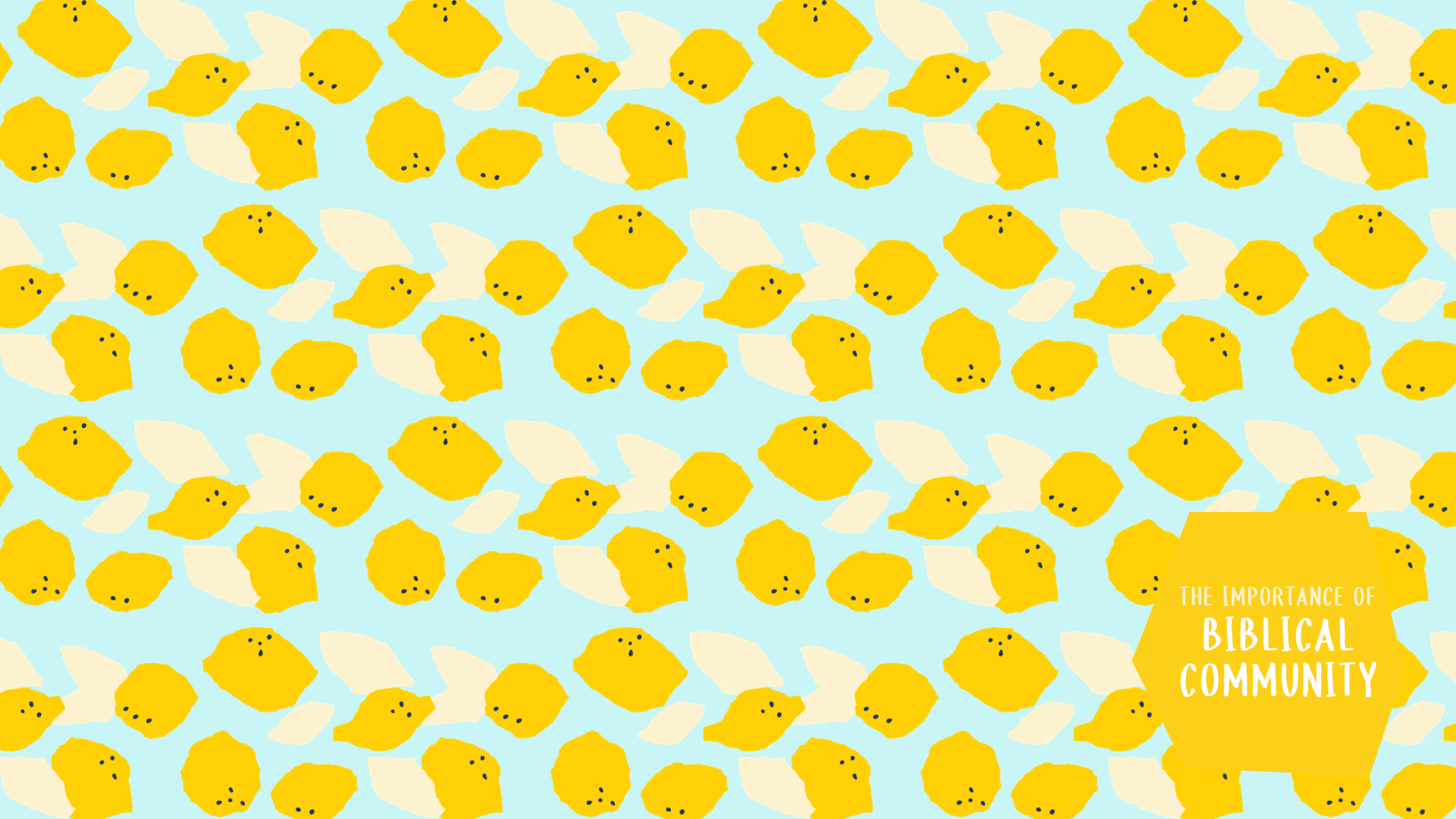 The Importance of Biblical Community
Written by Samantha Decker for QSBC Women
I heard the buzz, picked up my phone, and saw these words come through the group text: "My dad just lost his battle with cancer. I need y'all."
Within minutes, the replies started flowing in.
"I'll start a meal train."

"Headed your way to pick up your kids and give you some time."

"Calling you now."

"Don't worry about teaching tonight, I've got you covered."

"Dropping off ice cream and a book that helped me walk through grief."

"We love you."
Each reply reflected the heart of the responder—a desire to comfort, love, and be the hands and feet of Jesus to a friend who needed it. This is Biblical community at work.
Lately, community has been somewhat of a hot topic. We hear phrases like, "doing life with each other," or the warning, "not to live life alone" thrown around frequently. Couple this with Instagram photos of groups sitting around discussing theology over perfectly brewed coffee, and it's easy to look at our community and think it's not quite measuring up.
But what does Biblical community truly look like?
The dictionary defines community as, "a feeling of fellowship with others, as a result of sharing common attitudes, interests, and goals." And in the case of Biblical community, those shared interests and goals are Jesus and His mission of making disciples (Matthew 28:18-20).
In Romans 15, Paul explains living in Biblical community looks a lot like setting aside your own desires to meet the needs of others—just like Jesus did. He then writes:
"Now may the God who gives perseverance and encouragement grant you to be of the same mind with one another according to Christ Jesus, so that with one accord you may with one voice glorify the God and Father of our Lord Jesus Christ. Therefore, accept one another, just as Christ also accepted us to the glory of God." - Romans 15:5-7
Here, we see 3 principles of Biblical Community:
1. Members of a Community Must Be of the Same Mind
This is a call for unity, not uniformity. In Christ, we have the same mission, but we need each other to complete it (1 Cor. 12). Use the gifts you've been given to serve within your community, and allow and encourage others to do the same.
2. The Purpose of Community is to Glorify God
Community exists not for our own benefit (though we do benefit from it), but for the purpose of glorifying God. When we deny ourselves and serve others, we are living displays of the Gospel. Encouraging, admonishing, and loving others is a way to bring glory to Him.
3. Community Welcomes Others In
Lastly, Biblical communities are not exclusive. Yes, we are to pursue deep, meaningful, long-term relationships, but we are also called to welcome new brothers and sisters in. Accept each other, invite new friends into your community, and consider others before yourself.
As I reflect on the quick responses of our group text and the willingness of every person to pause, show love, and serve our friend, I am reminded of the importance of community. When seasons of hardship and grief hit—we need each other. When seasons of ease and joy flourish—we need each other. Community is life-giving, good, and honoring to God.
What does your Biblical community look like? Are you pursuing unity and staying on mission? Have you stopped to make sure you're giving all glory to God? Do you invite others to join you? Take some time to reflect on your community today and commit to respond as God leads.
Not sure how or where to get plugged into Biblical community?
On July 8th from 6:30-8:30 pm, QSBC Women will be throwing our 2nd annual Summer Block Party where we will enjoy friendship, fun, food, and fellowship with one another gathered around the picnic table! This is a great opportunity to invite friends or neighbors and start the conversation.
For more information or to sign up, click here.