Weekday Preschool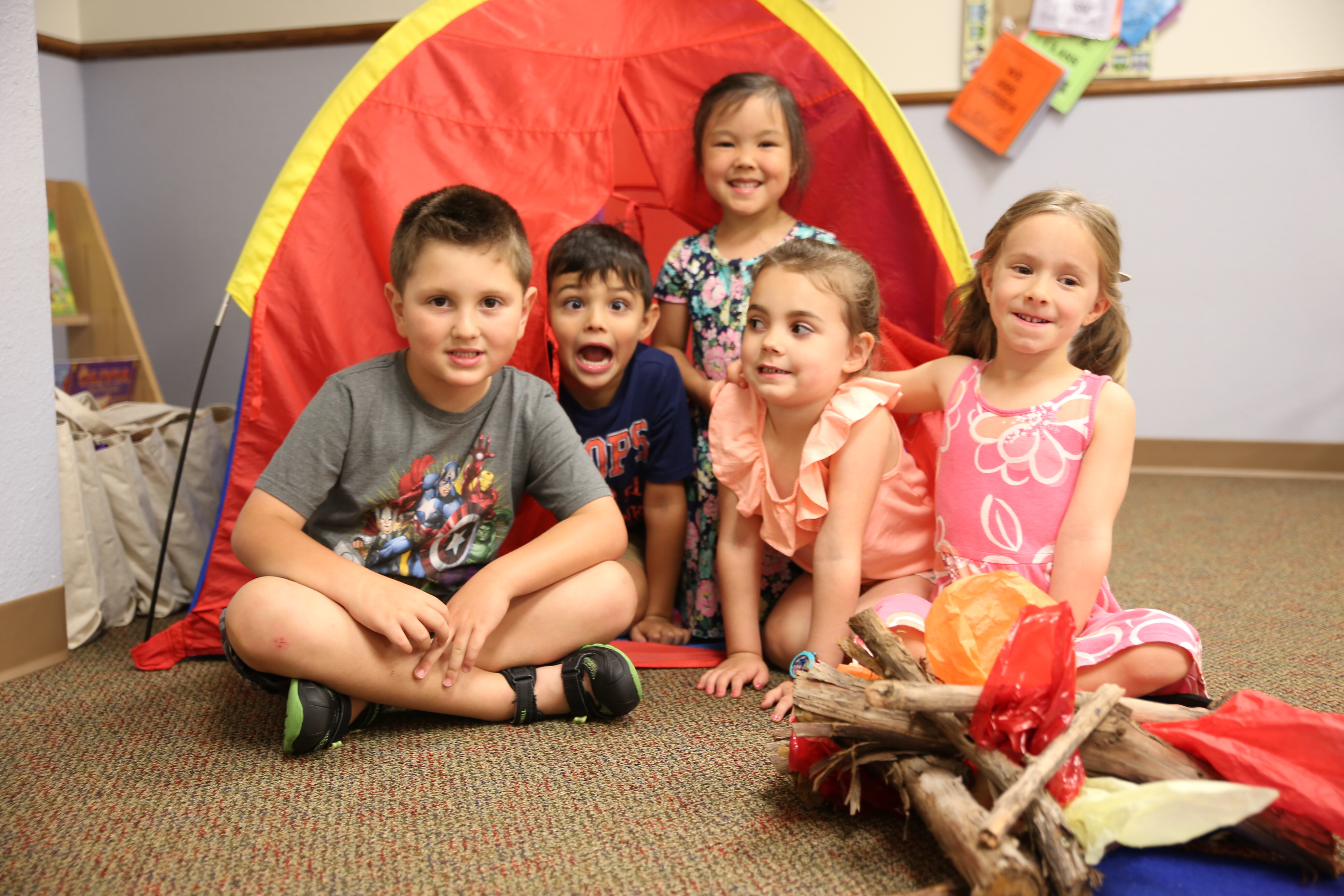 The Weekday Education program at QSBC was developed to provide a variety of early childhood learning experiences for children from age 2 months through pre-kindergarten. These experiences will help young children develop spiritually, academically, emotionally, socially, physically, and mentally in a warm and loving environment. Our rooms are arranged in learning centers where children can make choices for individual and small group activities while learning concepts through concrete "hands-on" activities.
We believe that a child absorbs his concept of God from people, things and experiences that are a part of his environment. Love and appreciation for God and the things God has made are stressed through appropriate educational and fun activities.
Students in our program are placed in classes with other children close to their age. We structure classes based on your child's age as of Sept. 1 of the current year, since this is the date used by our local public school districts for grade placement.
Enrollment is full for the 2023/2024 school year. If you would like to be put on the waiting list, contact Rachel Coleman, Director of Weekday Education or Camille Rutherford, Weekday Assistant.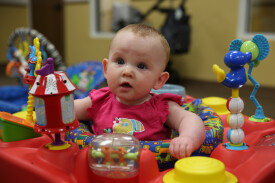 Monday/Wednesday: 9:30 am – 2:30 pm
Tuition:
Babies - $225
Ones - $225
Twos - $225
Preschool for 3's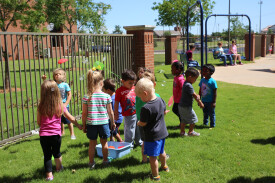 Monday/Wednesday: 9:30 am – Noon
Tuition: $175
Preschool Plus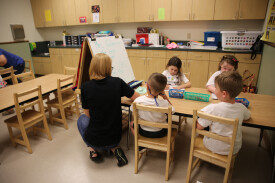 Monday/Wednesday: 9:30 am – 2:30 pm
Tuition: $235
Pre-Kindergarten for 4's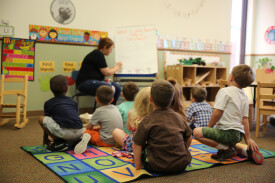 Monday/Wednesday: 9:30 am – 2:30 pm
Friday: 9:30 am – Noon
Tuition: $255