Weekday Preschool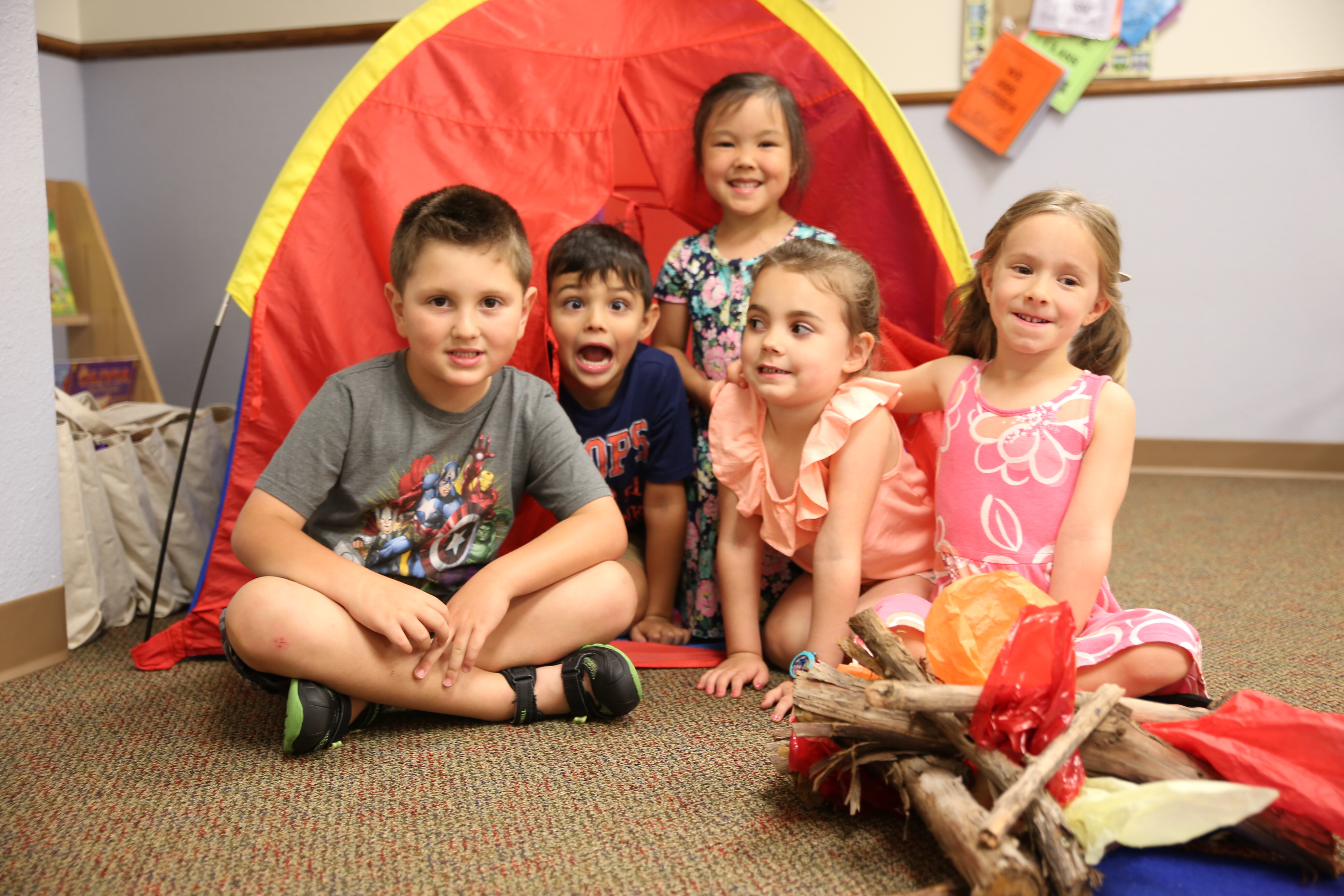 The Weekday Education program at QSBC was developed to provide a variety of early childhood learning experiences for children from age 2 months through pre-kindergarten. These experiences will help young children develop spiritually, academically, emotionally, socially, physically, and mentally in a warm and loving environment. Our rooms are arranged in learning centers where children can make choices for individual and small group activities while learning concepts through concrete "hands-on" activities.
We believe that a child absorbs his concept of God from people, things and experiences that are a part of his environment. Love and appreciation for God and the things God has made are stressed through appropriate educational and fun activities.
Students in our program are placed in classes with other children close to their age. We structure classes based on your child's age as of Sept. 1 of the current year, since this is the date used by our local public school districts for grade placement.
Classes are full for the 2021/2022 school year.
We are working ahead for the 2022/2023 school year.
Enrollment dates for 2022/2023 school year are:
February 7, 2022 for Re-Enrollment for Current Families and siblings
February 21-24, 2022 for QSBC Church Members
February 28, 2022 at 9:00 am for Open Enrollment
Because of COVID-19 safety procedures, open enrollment will be a drive through event. We are asking families to form a car line at the south preschool portico. We will begin open enrollment at 9 a.m. on February 28, 2022. Please stay in your car and have the enrollment paperwork listed below ready to hand to the Weekday Director or Weekday Assistant. If you come later in the day and no one is outside, please ring the bell outside the doors and we will come to you.
To enroll for the 2022/2023 school year you will need:
A completed enrollment form for each child you are enrolling.
A completed emergency medical consent form for each child you are enrolling.
Current immunization record for each child you are enrolling.
Your $60 registration fee for each child you are enrolling.
For more information, contact Rachel Coleman our Director of Weekday Education.
Mother's Day Out (Babies thru 2's)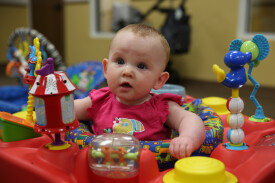 Monday/Wednesday: 9:30 am – 2:30 pm
Tuition:
Babies - $210
Ones - $210
Twos - $210
Preschool for 3's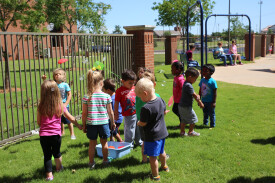 Monday/Wednesday: 9:30 am – Noon
Tuition: $165
Preschool Plus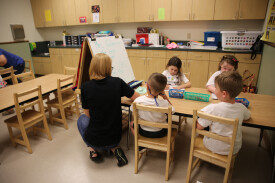 Monday/Wednesday: 9:30 am – 2:30 pm
Tuition: $220
Pre-Kindergarten for 4's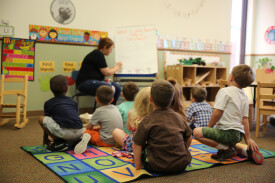 Monday/Wednesday: 9:30 am – 2:30 pm
Friday: 9:30 am – Noon
Tuition: $240