Missions Moment - September 4, 2020
1. Spiritual On-the-Job Training
My youngest daughter is in nursing school, and she loves it! The part, however, that she enjoys the most is actually working with patients. Yes, the purely academic part of the training is essential and foundational—there is no question about that—but her confidence comes from the on-the-job training. That is because nursing requires practice with real people in order to create real-world skills.
The same is true with evangelism training. The best learning comes from a combination of study and real-world practice with real people
Starting September 13, you can take a six-week class on Sundays from 5-7 pm. Using a team approach, the class combines study with actual evangelism experience under the direction of a team leader—you are never on your own!
To learn more or to sign up, email me at !
2. Food Distribution
Since late July, our church has partnered with Ebenezer Baptist Church and others to distribute more than 10,000 boxes of food on Friday mornings. Each week we give out a semitrailer load of groceries to people in need in Oklahoma City.
This is a great service to the community! If you are interested in helping, email me at .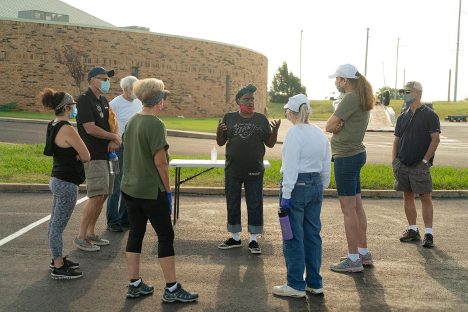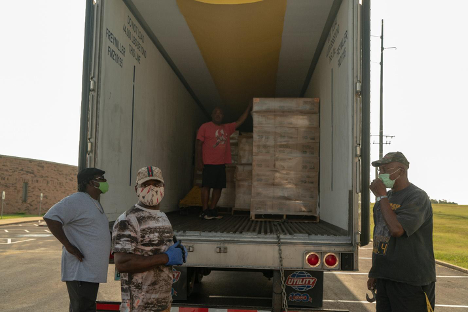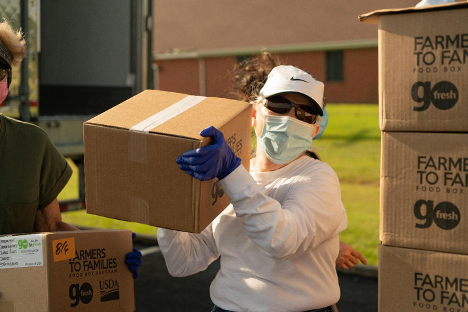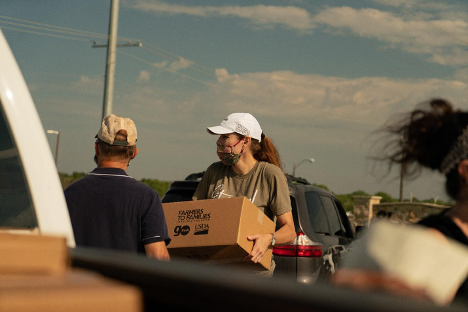 3. Ministering through English
Starting September 9, our English as a Second Language (ESL) classes will be held each Wednesday evening from 6 – 7:30 pm in Room 1342. Many, many internationals who come to America need help with English but can't afford to pay for classes. Teaching them oral English is a huge blessing to them, and it opens opportunities to speak of Jesus. If you would, pray and ask God to bring internationals to the class and to touch lives.
4. Engaging Young Families
Our children's flag football league has started. We have 138 kids on 23 teams. This is our largest number since 2014!
This ministry brings young families to our campus. If you are part of a young married class, this is a mission field for you. I encourage you to come to some games in order to meet other families. Another way to participate is to pray that God uses our people to minister to families and to bring them to Jesus. The remaining games are on Saturdays from 9 am – 2 pm from September 12 – October 17.
"Now may the God of peace, who through the blood of the eternal covenant brought back from the dead our Lord Jesus, that great Shepherd of the sheep, equip you with everything good for doing his will, and may he work in us what is pleasing to him, through Jesus Christ, to whom be glory for ever and ever. Amen." Hebrews 13:20–21 (NIV)
---
More from QSBC Blogs