Staff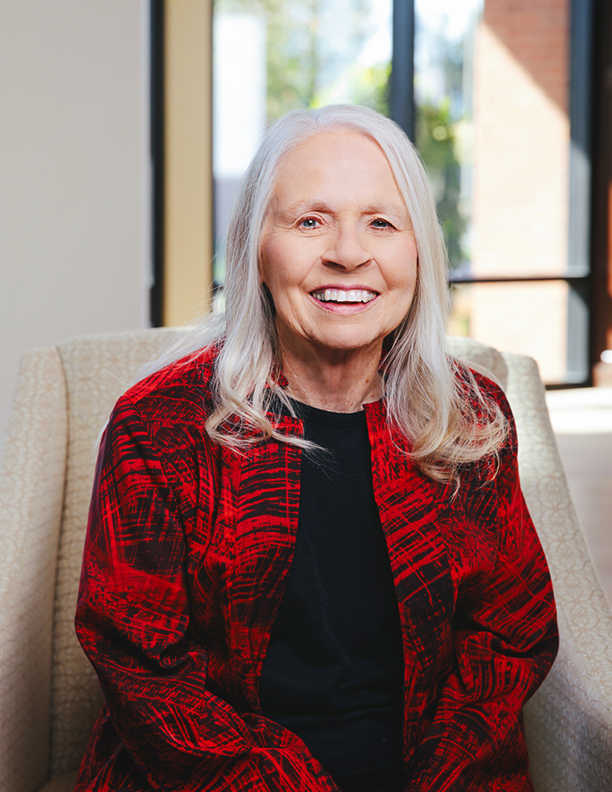 Suzanne Lillard
Moving Forward Listener Relations
ABOUT
Growing up in a small town, I loved to work, sing, speak, encourage, and organize people.
Mom took us to a Baptist church which believed that even children could understand sin (my brother and I did understand that fact). At age 9 I realized that I was a sinful person who needed the love and forgiveness of Jesus Christ and was baptized. Some of my heroes were Dr. Bill Wallace, Lottie Moon, and Dr. Albert Schweitzer and believing that God had a call on my life, I wanted to serve Jesus as these did. Medical missions seemed to be the most logical option so I began working in hospitals at age 15 and developed an interest in missions.
Biology and chemistry were my academic focus at Northwestern State College but Baptist Student Union was the focus of my spiritual and social life. Serving on a revival team, I was partnered with Charles Lillard who became my friend and eventually my fiancé. We married and headed to Southwestern Baptist Theological Seminary for his education while I finished mine at University of Texas at Arlington. Charles was asked to serve as the first full-time BSU Director in Oklahoma. He encouraged me participating with him in ministry with college students at Northwestern State, Tulsa University, Tulsa Community College, and University of Central Oklahoma. In 1999 I also began working in Collegiate Ministry at the Baptist Building. Mission opportunities for me with college students became a vital part of my life with many opportunities to serve especially in China during short-term opportunities.
We have two children, Ayme Zlatnik of Falls Church, Virginia, and Matthew Lillard of Portland, Oregon. Matthew has our three grandchildren, Dean, Fiona, and Leo. We love to visit with them as often as possible.
We have been members of Quail Springs Baptist Church since 2009. What amazing blessings we receive by the consistent preaching and teaching of God's Word and the friendship of fellow Christ followers. I assist leading an adult connect group and love helping in VBS, mission projects, Intentional Friends, FIT Team greeters, and almost anything else our church does.
I love to help people discover their giftedness and use who God created them to be for his glory. Colossians 1:28-29 is my life verse: "We proclaim him, admonishing and teaching everyone with all wisdom, so that we may present everyone perfect (complete) in Christ. To this end I labor, struggling with all his energy, which so powerfully works in me."
After retiring, one part-time job ended and I was given the opportunity to help with Moving Forward Radio Ministry. It has been eye opening to see the far reaching impact of Dr. Rummage's preaching and teaching.
HOPE FOR MY MINISTRY
My Goal for the Ministry is to serve those who seek to hear truth from God's Word as Dr. Rummage preaches and teaches. Sometimes that is answering their questions, learning their needs, and praying with them about concerns as well as suppling resources to aid their continuing walk with Jesus.