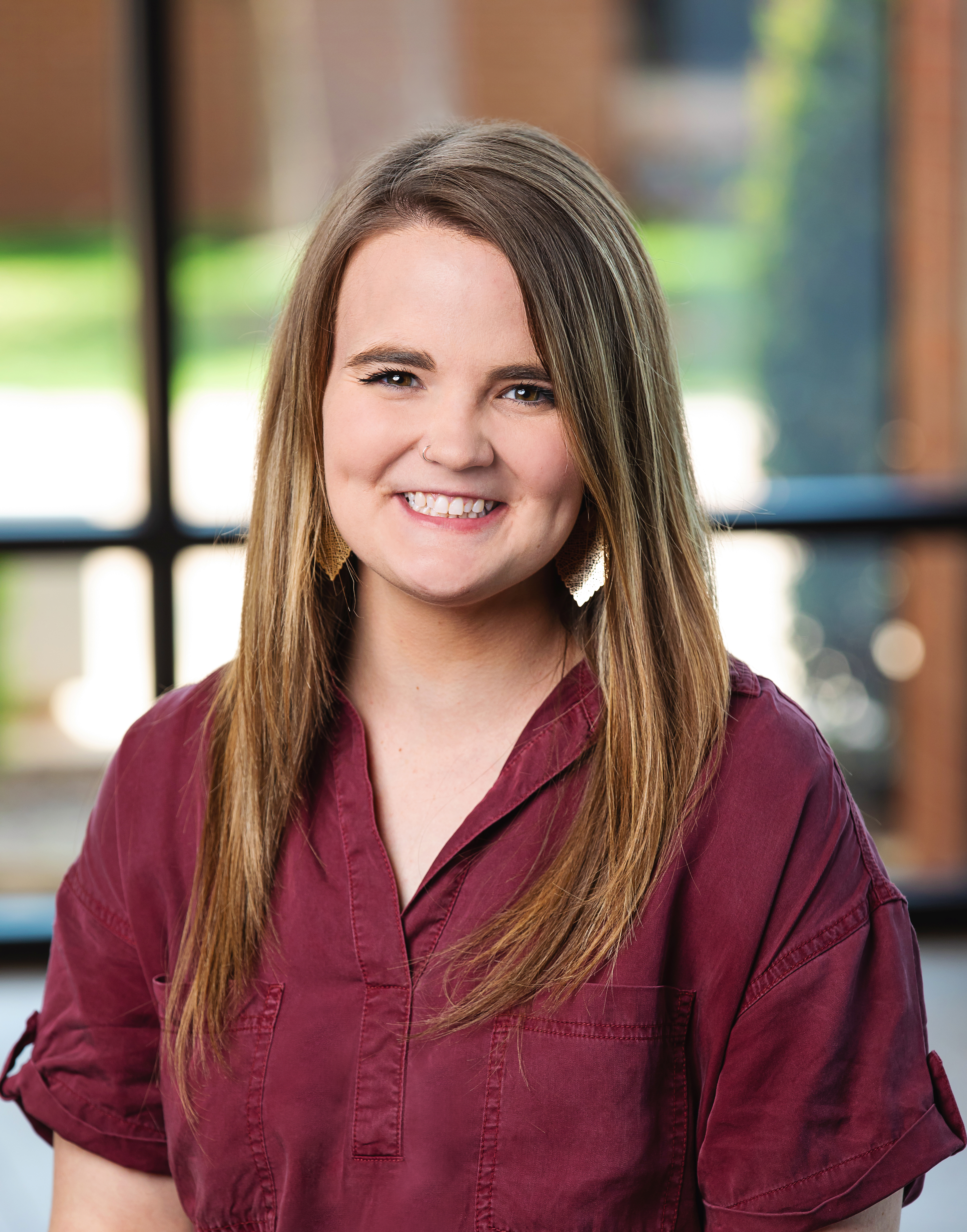 Madelyn Wessel
Student Ministry Associate
office: 405-302-3005
ABOUT
I grew up in Chickasha, Oklahoma. I grew up attending church every Sunday and Wednesday. My parents were faithful in teaching me about the Lord and His love. Whenever I was 8, different circumstances made me question death and what happened whenever a person died. My mom was in the hospital, so one night, I went in and asked my dad and he explained Heaven and Hell to me. He then explained Jesus and His sacrifice and the way in which He defeated death. On that night, I surrendered to Christ as my savior. In the next few years, Jesus truly taught me what it meant for Him to not only be my savior, but also my Lord. He taught me how to rely on Him and why I could not rely on self.
My freshman year of high school, I felt the Lord calling me to full-time ministry. This was not a call I wanted or understood. No one in my family was in vocational ministry and it was not common to see women doing ministry in my home church. However, the Lord was faithful to continue to call me to Himself and I surrendered the summer after my freshman year. I still did not understand this calling, but I had ministers and mentors who walked alongside me and helped to disciple me through this call. Throughout college, the Lord continued to affirm this call to ministry in my life and began to make clear what the calling may look like. I had opportunities to serve in the local church and eventually began interning in various student ministries. Through these times of serving, the Lord helped me see the need for girls' ministry, but more importantly the need to do girls ministry under the greater scope of student ministry as a whole. I believe the Lord has given me a heart to disciple young women and teach them His word.
I graduated from Chickasha High School in 2013. I then attended Oklahoma Baptist University in Shawnee. I received my Bachelor of Arts in Religion with a Biblical Emphasis in 2017. After college, I interned at Henderson Hills Baptist Church in their middle school ministry and worked at a local coffee shop. Once the internship was over, I moved to full-time at the coffee shop. During those two years, the Lord was growing me and leading me. In April of 2019, I started the interim girls ministry position at QSBC, which transitioned to the full time position in September.
MY HOPE FOR THE MINISTRY
My hope for my ministry is to see girls grow in their love for the Lord and His Word. I hope to teach them how to read their Bible and follow the Lord in every aspect of their life. I hope to partner with parents to instill a sense of discipleship within the home. My hope and prayer is that QSBC students do not leave our ministry without knowing how and desiring to read God's word.