Staff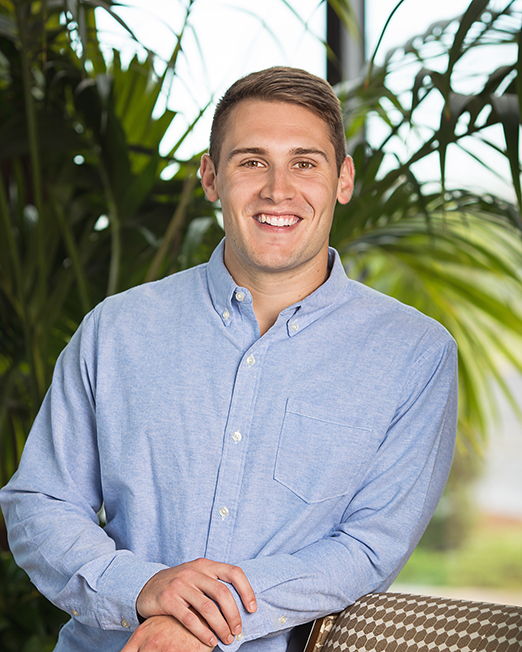 Dylan Bone
Middle School Minister
office: 405-302-3021
ABOUT
I grew up in Greenville, Illinois into a loving family, and grew up going to church for most of my life. My grandma led the Awana's Club at Smith Grove Baptist Church where I was half-heartedly involved because she bribed me with milkshakes. I was faced with the incredible story of Jesus and how I was in desperate need of a Savior. I was led through the repentance of my sins and professed Jesus as my Lord and Savior and was baptized in February of 2002.

I received a call to full time ministry going into my senior year of high school. I did not fully surrender to the call until the sophomore year of college after I began working at Kanakuk Kamps, where the Lord refined me and casted His call once again. In 2014, I transferred to Ozark Christian College in the pursuit of Biblical training. I graduated in 2017 with bachelor's degree in Biblical Studies. I began pursuing my Master of Divinity from The Southern Baptist Theological Seminary in 2018 and am still taking classes.
My wife, Brittany, and I started dating in the summer of 2015 while working at Kanakuk Kamps. We were married in July 2017. Brittany is an original Okie from Duncan, Oklahoma. She serves as a Graphic Designer for Hobby Lobby. We have a passion for people to come to know Jesus as their Lord and Savior and to experience the joy of walking with Him faithfully. We also enjoy going to OU and Thunder games, exploring locally and nationally, and spending time outdoors.
I started in January 2016 as the Interim Lead Pastor at Westside Christian Church while I was a senior at Ozark. From there, in the Fall of 2016, I was called to be the Men's Director at Oklahoma City KLIFE for 2 years and was an intern at Bridgeway Church at the same time. In the Spring of 2018, the Lord called my wife and I to Quail Springs Baptist Church as the Middle School Pastor and began our journey here in June 2018.
HOPE FOR MY MINISTRY
My hope for the Middle School Ministry is for students to come to know Jesus, walk in obedience with Him, and be equipped to go out and make disciples among their peers. My greatest desire is for Middle School students and families to find their greatest joy in walking faithfully with Jesus and that being the fuel for them to live a mission focused life of bringing others to know Jesus.
For His Glory,
Dylan Bone
Middle School Minister