Staff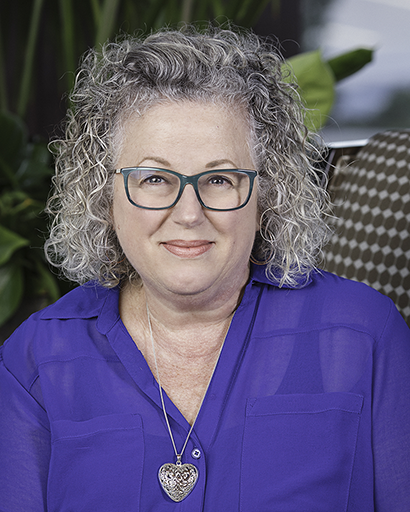 Darla Veitch
Administrative Assistant to Missions and Evangelism
office: 405-302-3061
ABOUT
I was raised in a Christian home in San Diego, California. I accepted Christ as my Lord and Savior at the age of 7. My most vivid memory was my baptism, such joy; I knew that I was a child of God.
My husband Brad and I served the Lord through the International Mission Board in Dar es Salaam, Tanzania East Africa for 10 years. We went over as church planters. I did "storying" with children as my husband worked with church planters and new church starts. We transitioned to leading the missionary teams along the coast from Kenya to Mozambique. These were very exciting times, seeing God work in the lives of so many and in our lives too.
Coming back from the field, we ended up in New York City doing a lot of the same work we did in Africa. We joined a Bangladesh church there. We loved New York City and the diversity of peoples there. We saw so many opportunities. God continued to use us.
Moving back to Oklahoma brought us back to where we had started. We were married in Oklahoma and our two boys were born here.
God provided me with a wonderful job at Quail Springs Baptist Church as their receptionist. I got to know a lot of our members during this time, which was a blessing. I am now working in the Mission office as the mission's assistant. I love it! It is such a joy to be serving God in a church that has a heart for missions!
On a personal note, I love anything that has to do with creating. Right now I make clay beads and clay masks. I am also learning to use a potter's wheel. I love creating things with my hands.
My family is one of my greatest joys. My husband is Brad and we have two sons, William and Adam. I love being a wife and a mother.
Since I made that commitment to follow Christ at the age of 7, God has never let me walk alone. He has been with me, leading and guiding me through decisions and choices that I needed to make. He has always been with me through the good times and the hard times, encouraging me and giving me the strength that was needed. This is why God called me to missions, to tell those that do not know Him, they are missing the peace and joy in life that I have.
My favorite verse - 1 Corinthians 10:13
No temptation has overtaken you but such as is common to man; and God is faithful, who will not allow you to be tempted beyond what you are able, but with the temptation will provide the way of escape also, so that you will be able to endure it