Staff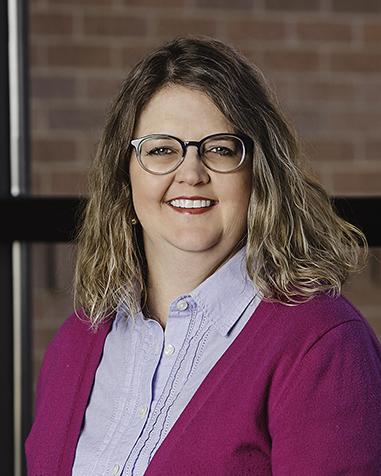 Stacie Sherry
Preschool Ministry Associate
office: 405-302-3013
ABOUT
When I was in 2nd grade my family was invited to (then) Nichols Hills Baptist Church by a girl in my class. I have fond memories of Sunday school teachers during those years who taught about how much God loved me. I can remember sitting in my Children's minister's office as we talked about what it meant to ask Jesus into my heart. Shortly after that I was saved and was baptized along with my parents. I was fortunate to have parents who stretched all they had to provide my brother and me with a Christian education. It was during a chapel in 10th grade that I truly understood what it meant to give my life to Christ and follow Him, and I rededicated my life.
I attended Oklahoma State University and graduated with a degree in Graphic Design. After graduation I began working at Quail Springs as an assistant to several ministers, as well as taking care of all the publication needs. In my mind it was a job because I needed one, but God clearly had other plans. Several years later I began working as the assistant for the Children's Minister. It was then that I had to choose between the degree I had earned or the passion I had for sharing Jesus with kids. The choice was simple, and 28 years later I am now serving as the Preschool Associate.
I am a loyal and true fan of my OSU Cowboys, which means I love all things orange, as well as mashed potatoes, big trash day and most importantly my church.
HOPE FOR MY MINISTRY
I want to see the children of Quail inviting their friends to church in the same way my friend, Amy, invited my family. I want to see our leaders sharing the love of Jesus and making an impact in the lives of children in the same way my Sunday school teachers had an impact on me. "We should plant trees under whose shade we shall never sit."