Staff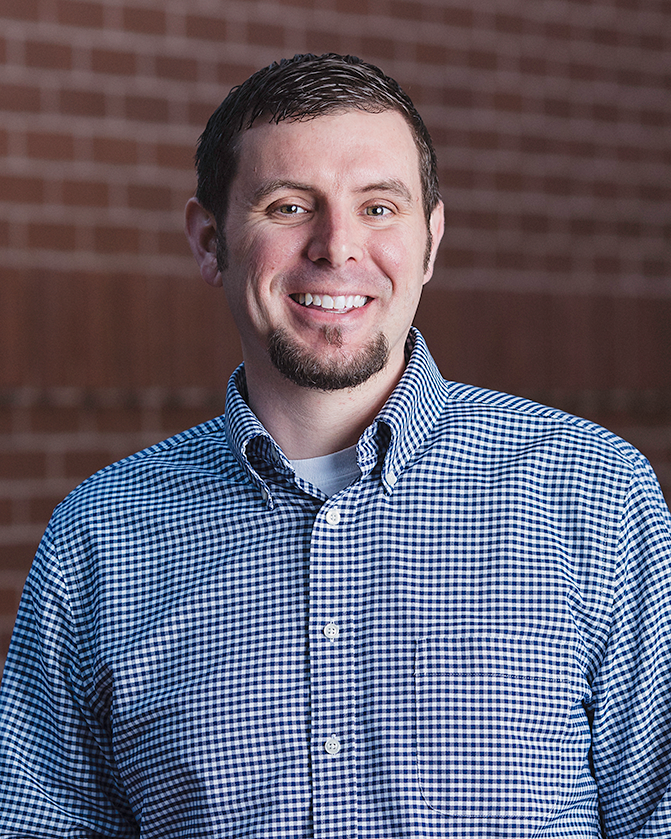 Jeff DeGiacomo
Student Pastor
office: 405-302-3010
ABOUT
I was born and raised in Inola, Oklahoma. My parent's made sure my brother and I grew up in a Christ-centered home where Biblical truth was taught in word and action. From the time I can remember we were in church, growing up at First Baptist Inola. I was the typical church kid, who had all the head knowledge about God, but had never truly experienced His saving grace. During a revival during my freshman year I made a profession of faith. On August 24, 1998 I sat in my youth pastor's office understanding who I was, and my desperate need for a Savior. I understood the severity of my sin and under conviction of the Holy Spirit; I sought forgiveness and repented of my sin while surrendering my life to the Lordship of Jesus Christ.
In the days following my salvation, the Lord began to press upon my heart His plan for my life. After the prompting of the Lord, conversations with spiritual mentors, and confirmation through God's Word, I surrendered to full time vocational ministry at Falls Creek Summer Camp in the summer of 2000. In following God's plan for my life, I attended Oklahoma Baptist University. I graduated from OBU in May of 2006 and began pursuing a Master of Divinity from Golden Gate Baptist Theological Seminary. I graduated in May 2015.
While at OBU, I met my wife, Laura, who is a RN. Together we enjoy serving together as we seek to point people to Jesus and see them walk in complete obedience to Him. We now have two boys, Ryker and Keagan. We love being outdoors, watching the OKC Thunder, and spending time with our families.
In August 2004, I started as a youth intern at Highland Hills Baptist Church in Oklahoma City. This internship moved toward a full time Minister of Students Position. After nearly four years at Highland Hills Baptist Church the Lord led my wife and I to serve as the Junior High and Recreation Pastor at First Baptist Church Ada, Oklahoma. In February of 2011 the Lord brought my wife and I back to Oklahoma City to serve as the Middle School Student Pastor at Quail Spring Baptist church. I served in that role until the summer of 2013 when I transitioned into the Student Pastor position at QSBC.
HOPE FOR MY MINISTRY
My hope is to see the students of Quail Springs Baptist Church live out the Greatest Commandment and the Great Commission. My hope is to see students come to know and love Jesus with their heart, soul, and mind while living in complete obedience as they love others through prayer, service, and making disciples. My hope is to encourage and equip parents to continue to disciple their children. My hope is to recruit, equip, and encourage adults to continue to reach the next generation of students, and challenge them to walk in complete obedience to the Lord.