Parent Link
---
Parent Link Dinner
Parent Link Dinner is a time to encourage, challenge, and equip parents as they raise their teenagers in today's world. Each Parent Link Dinner involves a guest speaker who addresses relevant issues when it comes to raising teenagers. Parent Link Dinner also serves as a key communication event for the student ministry to inform parents of upcoming activities, camps, and mission trips related to their students. At this time, parents can gather together to encourage one another as they understand the challenges that come from raising teenagers.
Date: Sunday August 29, 2021
Time: 5:00pm to 7:00pm
Cost: $10 per family for meal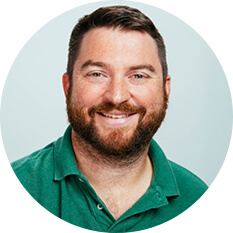 Speaker: Vick Green
Vick Green serves as the Adult Ministries Pastor at Long Hollow Baptist Church (10,000+ attendance) and the Director of Replicate Ministries. During 2020, despite the difficulties caused by COVID, Long Hollow has experienced significant growth in attendance, salvations, and launching new groups in states all across the country. Through Replicate, Vick has trained thousands of churches through their online courses and weekly coaches hundreds of leaders through their Network.
Vick has also led a college ministry of 400+ on the campus of Louisiana State University. During this time, he led a football ministry for the LSU football team, 80+ student group leaders, and oversaw an apprenticeship that launched church leaders to plant churches across the country and world. In addition to serving at LSU, he has led mission teams in four countries.
---
More details on Spring 2022 Parent Link to come soon!
Please email Courtney Dishman at with any questions on attending dinner.