Worship and Music
When the Lord occupies a prominent place in a believer's heart, then worship happens. Music makes it fun and meaningful, but it's not just about music. It's about connecting and engaging yourself and others with the Gospel message. Serving, playing, and singing are the manifestations of living out Christ's command to love, serve and share. It's about walking daily as an ambassador for Christ and His kingdom. Won't you come and join us on this incredible journey?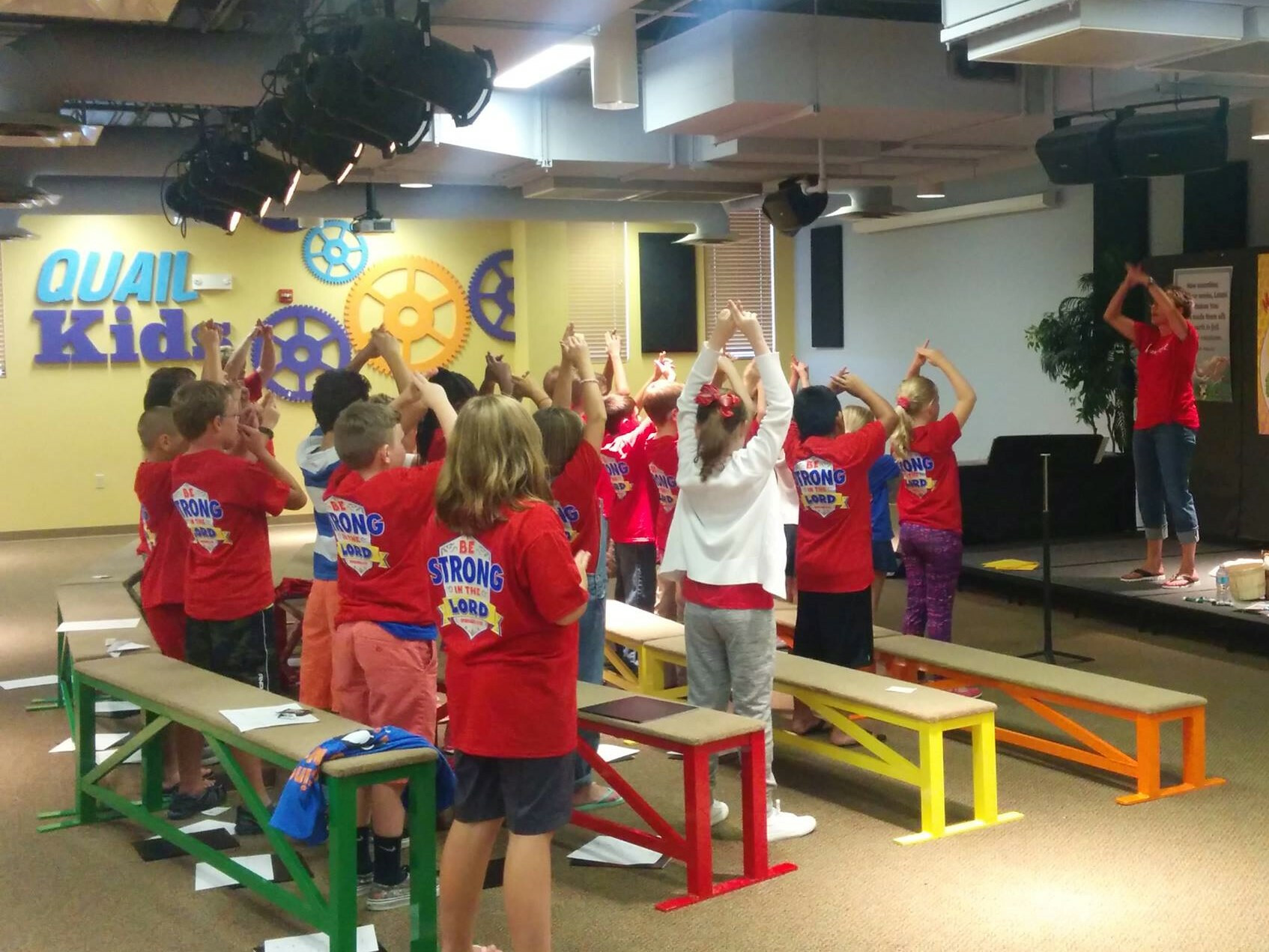 The mission of Praise Kids is to lead children to become life-long worshipers of our Lord Jesus Christ. Each week children learn music fundamentals including how to sing properly, read music, and play instruments. Through hands-on activities, games, and songs, children learn what it means to worship God not just with music, but with every part of their lives.
They learn what the Bible teaches about worship and are then given opportunities to lead our church in worship. In addition to singing in worship services both in the fall and the spring, Praise Kids are featured in a special Christmas concert in December and a Spring celebration in May.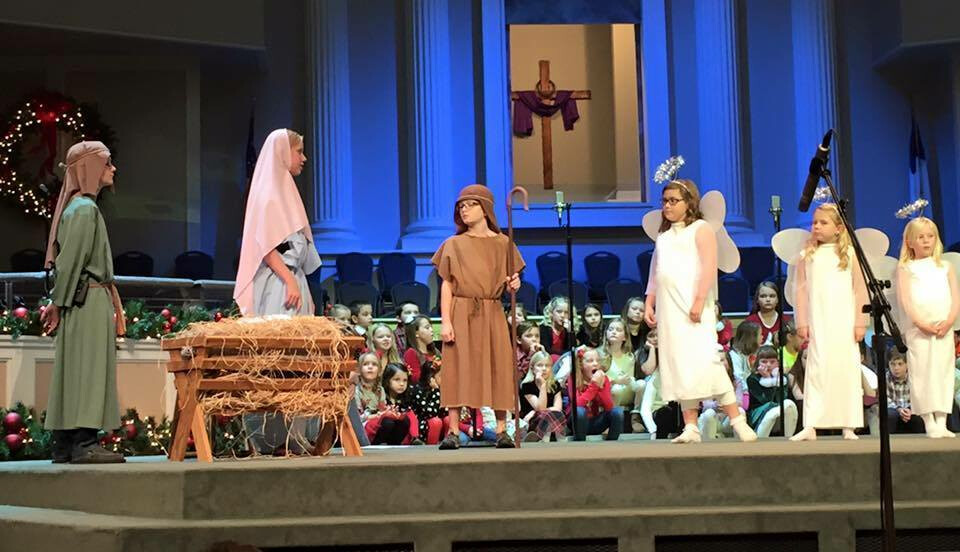 Our hymn memory program is another important part of Praise Kids at QSBC. The children are encouraged to memorize the "hymn of the month" and are rewarded for their efforts. We believe in the value of teaching children hymns with rich theological texts and know that the hymns they learn as children will stay with them for the rest of their lives!
We offer Praise Kids for children in Pre-K through 5th grade. All of our choirs meet on Wednesday Evenings 5:45-6:30 before Quail Kids during the school year (August - May) and your child may enroll at any time. If you have any questions or would like to enroll your child in choir, please contact Angela Lee.
Praise Kids also provides opportunities for adults to help children experience the joy of worshiping the Lord through music. You don't have to be an expert musician to be a part of our team, either. If you love the Lord and have a heart for teaching children about worship, contact Angela Lee to find out how you could be involved in Praise Kids at QSBC.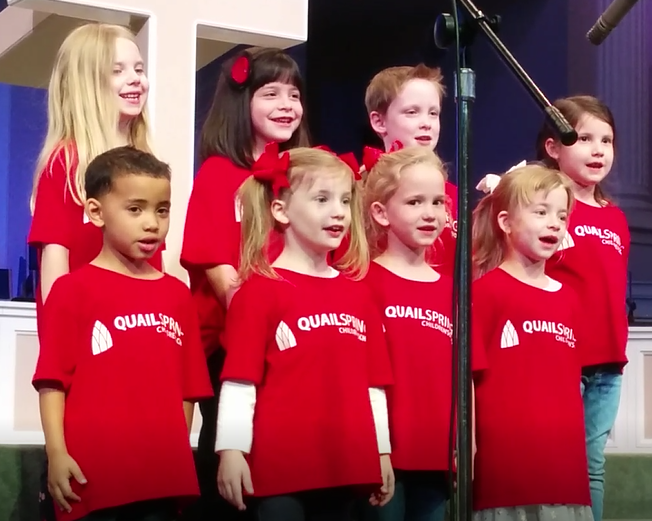 We hope your child can join us for choir on Wednesday Evenings!
Pre-K Choir - Room 1121
Kindergarten Choir - Room 1120
1st & 2nd Grade Choir - Room 2120
3rd-5th Grade Choir - Room 2121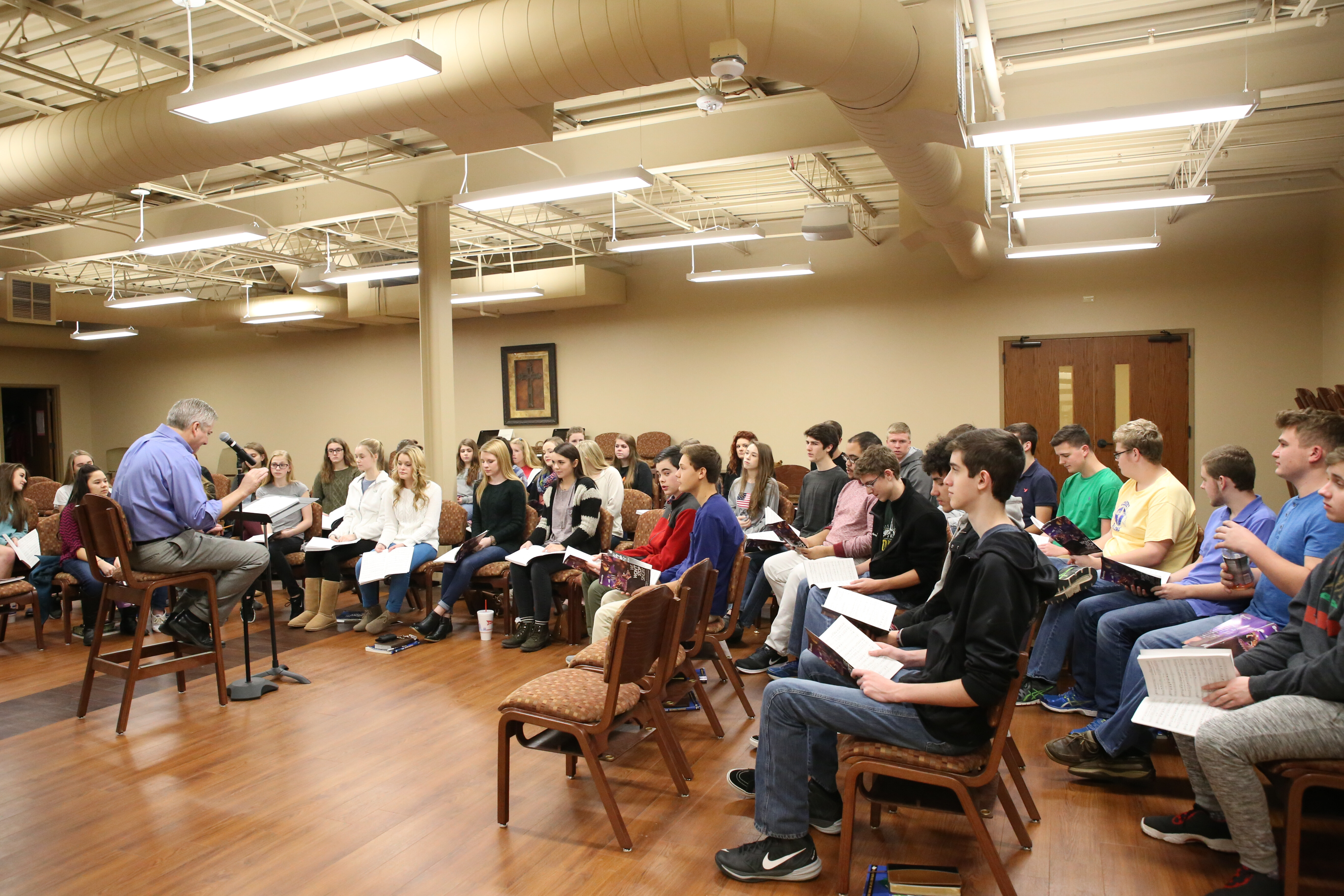 Weekly youth choir rehearsals provide students with the opportunity to express their faith in song and to raise their level of musical excellence. But, youth choir is about so much more than just music. This is most clearly manifested during our annual tours which take place at the close of the choir year. The songs and their texts which allow us to share the gospel are a high priority, but building character and integrity, strengthening morals in attitude, speech and dress, understanding daily reliance and devotion to God, teamwork, endurance, sacrifice, service, discipline, yielding to others, and especially submitting to authority are some of the highest goals of our youth choir tours.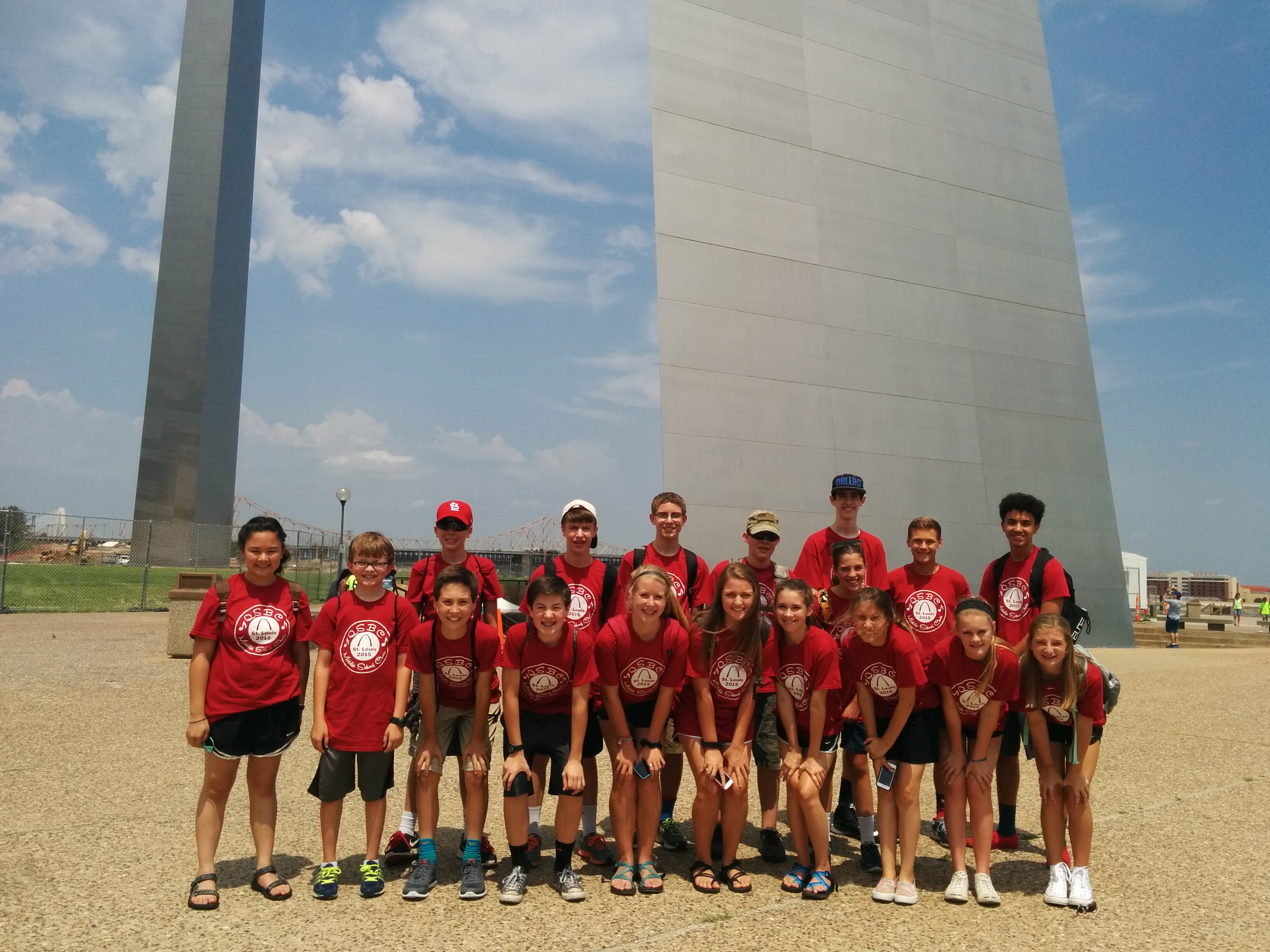 On our mission trips, students are able to maintain some sense of neatness on the bus and in their "motel" rooms. They are able to guard their language from unnecessary slang and phrases. They are able to dress modestly and look great. They are able to honor and respect detention center staff, adult sponsors, their director and each other. They are able to push through extreme fatigue with cheerful hearts and good positive attitudes. They are unique, different, and set apart because it is expected of them and for some reason, they embrace it. What they do each moment is simply live out a lifestyle of devotion and worship. And we pray it doesn't stop there, but will help them set the bar for everything they do in life.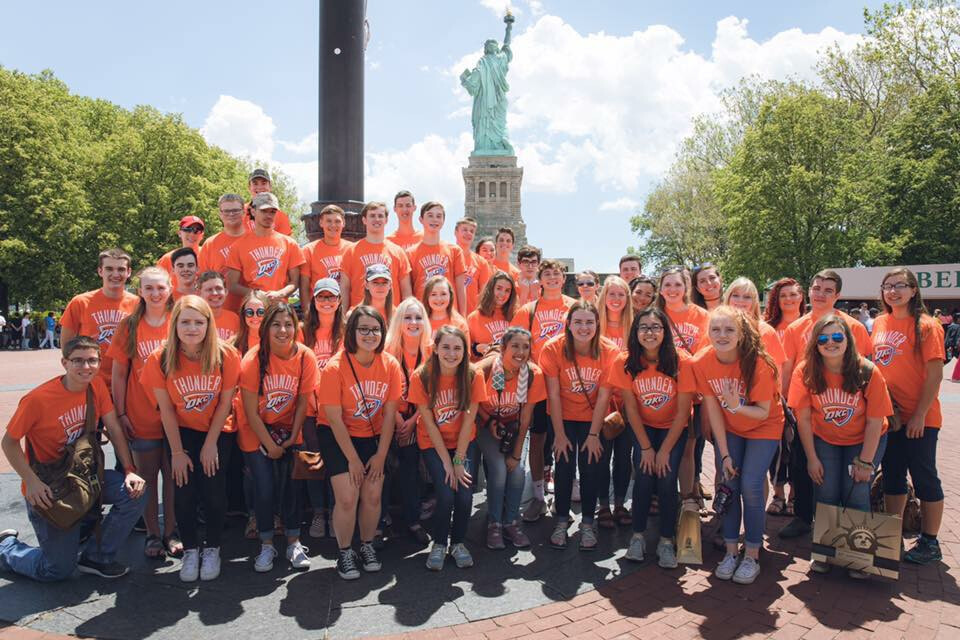 Youth Choirs rehearse from 4:00-5:00 on Sunday afternoons during the school year.
Middle School Choir - 6th Grade Room
High School Choirs - Room 2120 (directed by James Bradford)
High School/College Choir Blog

Celebration Choir - Wednesdays 6:15-7:30 PM - Choir Room (Rm 2335)

We believe the Celebration Choir (ages 18+), directed by James Bradford, should be filled with people who diligently seek the Lord through their lifestyle of a daily quiet time, faithful Sunday School attendance, participation in Worship Services, and as a witness for Christ in their everyday lives.
God says, "...you will find me when you seek me with all your heart." (Jer. 29:13) This is what we strive to do in our personal lives first, and then corporately as a ministry of music & worship.
As we testify about God through song and as we praise and worship Him together, it is our desire that others will be drawn to the Lord; that they will find Him and keep Him in their hearts. Our ministry of music and worship plays a critical role in the spiritual climate of each worship service and church gathering. The responsibility to present yourself to the Lord in this sacrifice of praise requires more than just a casual commitment. It will only be possible by the power and strength through our Lord and Savior Jesus Christ. It is to Him we commit our humble hearts of service and to Him we give all of the praise.
Celebration Orchestra - Wednesdays 6:30-7:30 PM - Chapel

Our Celebration Orchestra provides adults (18+) an opportunity to use their instrumental talents to help lead our congregation in worship. We would love for you to join us!
The Celebration Orchestra is directed by John Outon.