Moving Forward with Dr. Stephen Rummage
Moving Forward, which began in 2010, is the listener-supported radio ministry of QSBC Senior Pastor, Dr. Stephen Rummage.
Communicating with clarity, high energy, and humor, Dr. Rummage explains and illustrates biblical truth in a style that has been described as profound, yet simple, enabling the listener to connect with God's Word in a way that helps them grow in their relationship with Jesus Christ. In fact, the most often received comment from listeners is, "He just preaches the Bible in a way I can understand it."
Visit the Moving Forward website at movingforwardradio.org.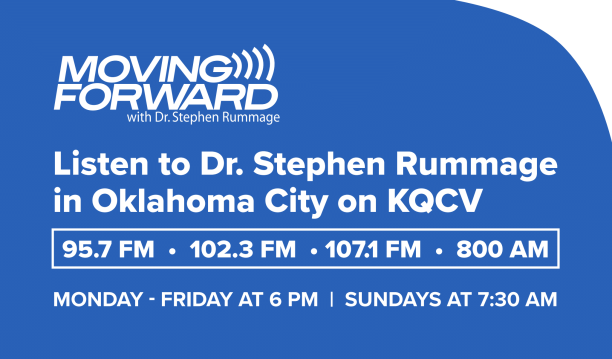 All of Dr. Rummage's program content, as well as other encouraging resources, is available on the Moving Forward mobile app. If you are interested in purchasing Dr. Rummage's books, those are available at the church office.