Membership
Whether you are new to your faith, new to Quail Springs, or looking to find out more about membership, you've come to the right place. There are three ways to become a member at QSBC.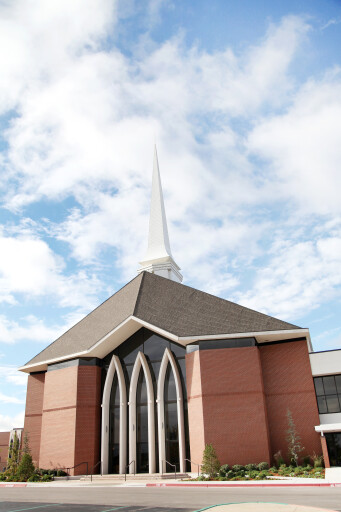 A testimony of your personal profession of faith in Christ followed by Biblical Baptism by immersion here at QSBC.

Transfer of your church membership from another church.
A statement of your previous decision to follow Christ and Biblical Baptism.
DISCOVERING QUAIL
As you think about making a decision to join the church, we offer a class that covers what it means to be a member, as well as our mission, basic beliefs and theological distinctives as a Southern Baptist Church. This one-time class led by pastoral staff meets Sundays, at 9:30 or 11:00 a.m. in Fellowship Hall. While this class is not required for membership, it's a great way to learn more about worshiping and serving at Quail. For more information, contact Ray Griffin.
Discovering Quail classes are schedule for the following dates:
June 11, 2023
August 6, 2023
September 3, 2023
December 3, 2023
WHY MEMBERSHIP MATTERS
Does it really matter if I'm a member or not? Why do I need to take a class? People often ask these questions about our membership process, wondering why there is a path that leads to membership. We take membership seriously. Committing yourself to a body of believers is weighty, yet absolutely wonderful. As a member, you are committed to a spiritual family that provides community, support and encouragement. Being a member at QSBC is really about three things:
CONNECT
We want to help you connect to a life-changing personal relationship with Jesus Christ. We want to help you join with other believers in Connect Groups for edification, encouragement and community and weekly worship gatherings.
COMMIT
Members are called to a biblical degree of responsibility, service and sacrifice to their brothers and sisters in Christ and the Church. We also want to see you publicly profess and confess Jesus as your Savior and Lord. That's the foundation to a relationship with Christ. You can do that by thinking of the ABCs:
Admit: Admit that you are a sinner and need to repent (or turn) from your sin. Romans 3:23 says that all have sinned and fall short of God's Glory.
Believe: You are saved by faith, believing that God sent His son to die on the cross for your sin. John 3:16 says "for God so loved the world that He gave His one and only son that whosoever believes in Him will not perish but will have eternal life."
Commit: This decision is about making Jesus Christ the Lord (Boss, Savior, Coach) of your life. You are surrendering your desires for His. Romans 10:9-10 tells us how to be saved: "If you confess with your mouth Jesus as Lord, and believe in your heart that God raised Him from the dead, you will be saved; for with the heart a person believes resulting in righteousness, and with the mouth he confesses resulting in salvation." By taking these steps, you place your faith in Christ, but these steps also mean you are becoming a member of His Body, the Church.
Maybe you've made a profession of faith before, but never followed that commitment with biblical Baptism. Baptism is intended only for those who have professed faith in Jesus Christ and can give sufficient testimony to the basics of Christian beliefs. We baptize by immersion because it is not only the original significance of the word but also best symbolizes the reality to which baptism points—our death and resurrection in Christ.
CONTRIBUTE
As a member of Quail Springs Baptist Church, we are all making a commitment to follow Christ with all we are, contributing our time, talents, and tithe for Kingdom work. There's a place for you to serve inside this church.