Falls Creek
Falls Creek Summer Camp exists to connect students to Jesus Christ and each other. It's a week-long camp experience where students will be encouraged and challenged in their relationship with Christ. There are two large-group worship sessions each day that are full of Jesus-honoring worship and Gospel-centered teaching. QSBC also provides in-cabin Bible study for our students. Campers will be put in small groups led by college students and adults for an opportunity to have deeper discussions. Plus, students can participate in recreational games and activities and a class competition! This week is a great opportunity to invite friends and learn how to share the Gospel. It is also a great way to get connected with the student ministry at Quail. Falls Creek camp is an incredible week packed with fun and spiritual growth! We hope you join us!
ONLINE REGISTRATION HAS CLOSED!
Dates: Middle School June 21-25, 2021
High School June 21-26, 2021
Cost: $175 until End of School Event on 5/12/2021
$200 from 5/13/2021 until camp registration closes at midnight on 6/16/2021
Paperwork required for camp
Additional Camp Information
PACKING AND DRESS CODE INFORMATION
right click view image to enlarge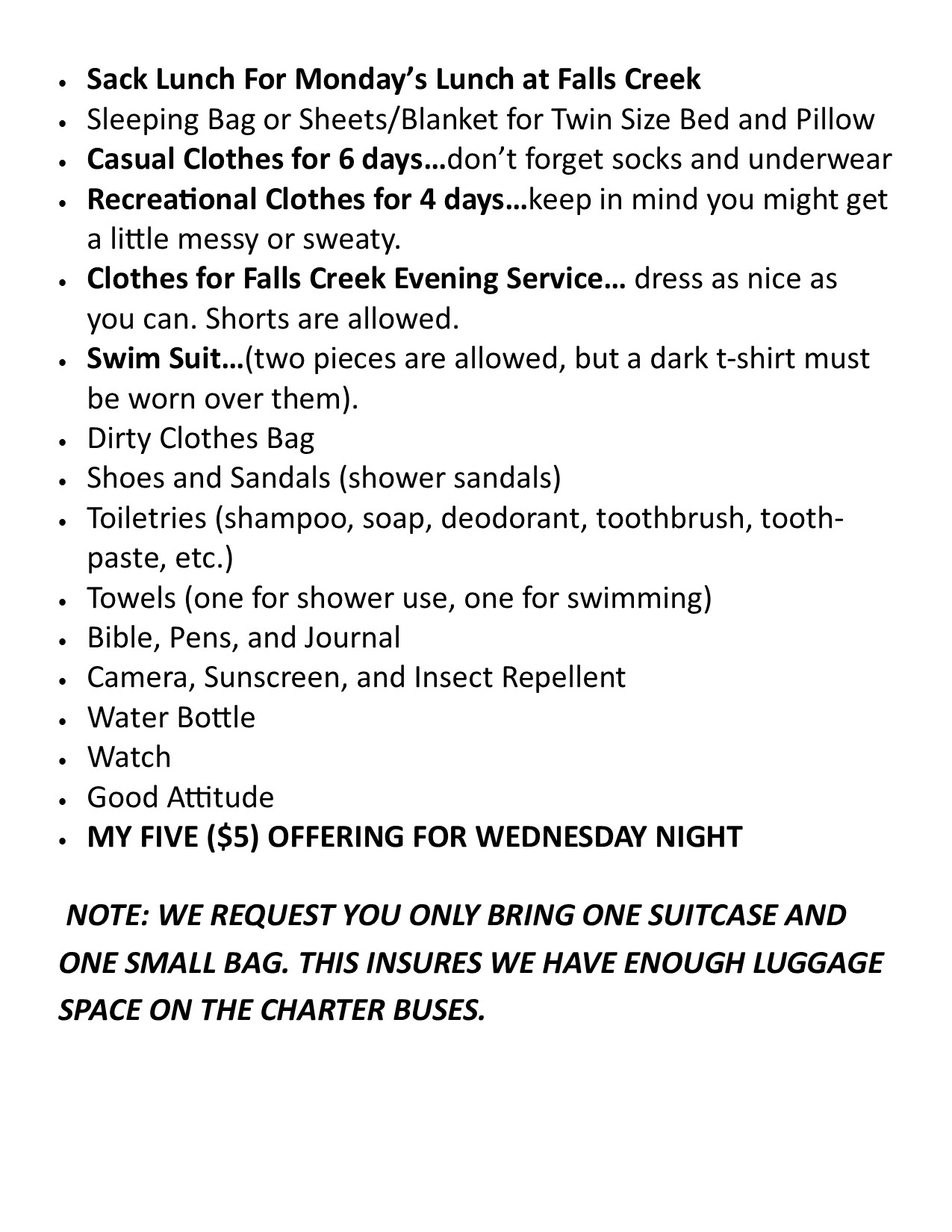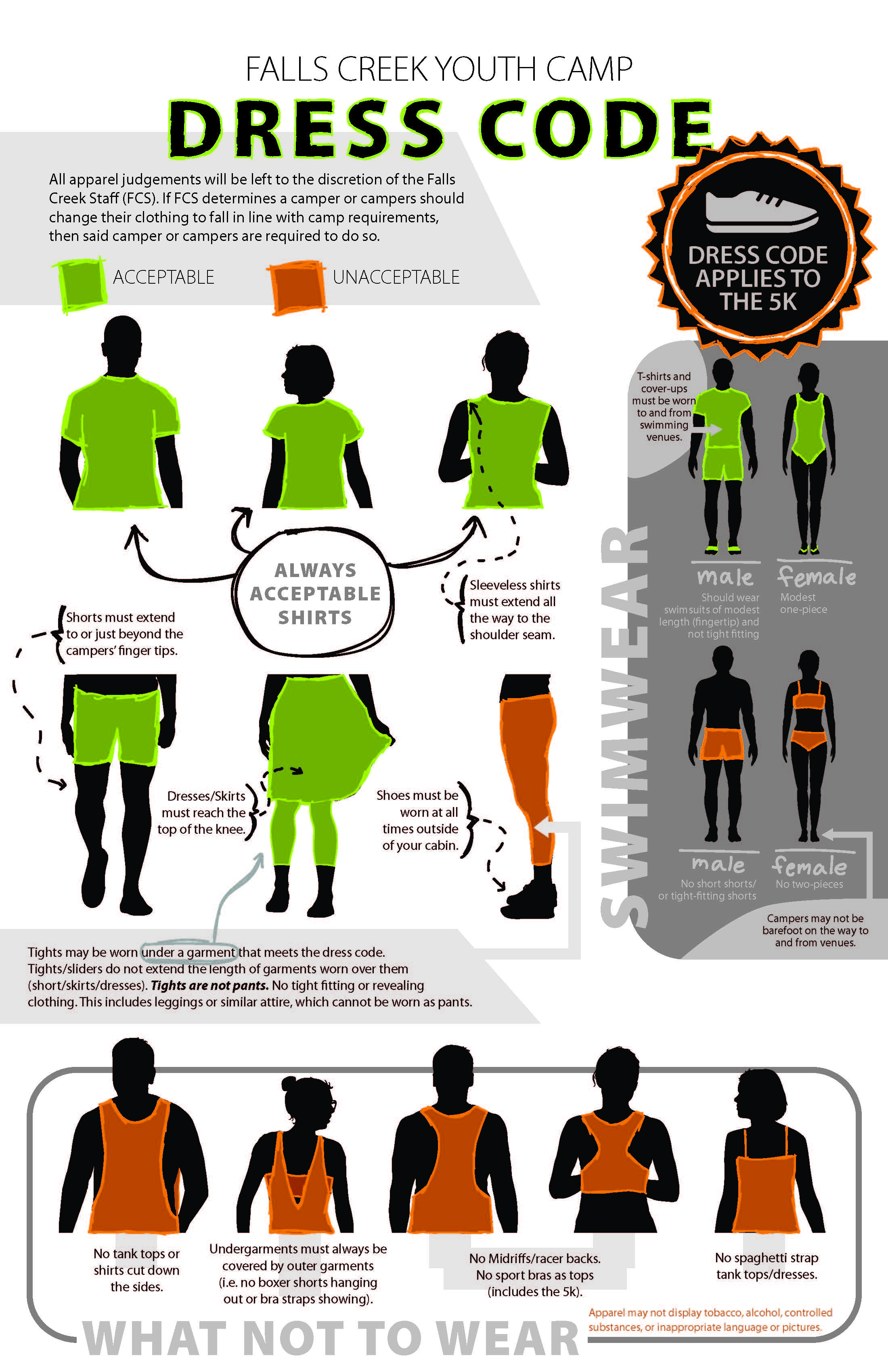 Camp Themes
Bring clothes or things that relate to these themes, but you still have to abide by the dress code. All week long there will be a competition amongst the classes. The more of your class that participates and dresses up, then the more points you get!
2021 Theme's

Monday: Crazy Sock Day
Tuesday: America Day
Wednesday: Jersey Day (Must wear shirt under jersey)
Thursday: Disney Day
Friday: Class Colors
Class Colors are listed below:
6th grade: Red
7th grade: Blue
8th grade: Orange
9th grade: Yellow
10th grade: Green
11th grade: Black
12th grade: Silver
STUDENTS WILL BE ENCOURAGED TO DRESS UP ACCORDING TO THEME THROUGHOUT THE DAY. ESPECIALLY DURING THE MORNING IN CABIN TIME.