B.I.G. Weekend 2019

February 22-23, 2019
B.I.G. Weekend is back once again! We are excited that the partnership between Quail Springs Baptist Church, Henderson Hill's Baptist Church, Edmond's First Baptist Church, and a number of other network churches is continuing! It is a beautiful thing to see church from all over the OKC Metro come together under the Gospel of our Lord and Savior Jesus Christ.
This year the theme of B.I.G. Weekend is Renew. Over the weekend, we are going to look at the life of one of Jesus' twelve disciples, Peter. We will witness the renewal of Peter's own life as we follow the narrative of his discipleship with Christ, his encounter with the risen Christ, and his ministry of the gospel after the ascension of Christ.
We hope that you will join us at Quail Springs Baptist Church as we hear the testimony of one man's renewed life, and see how it led to his renewed mind and renewed message.
Cost: $30 per student. To sign up you can register at: NETWORK CHURCH REGISTRATION
Resources:
Speaker
Jason Cook
Jason was born and raised in Birmingham, AL before moving to Suwanee, GA where he would finish high school. Upon graduation, Jason signed a football scholarship at The University of Mississippi (Ole Miss) where he would be a 4 year starter and 4 year letter winner at Fullback. Though raised in a home that taught him to love and fear God, it was not until his sophomore year at Ole Miss when he began to walk faithfully with Jesus. In 2009 Jason enjoyed a brief stint with the Baltimore Ravens through the pre-season before embracing the call to ministry. Since college, Jason has been actively involved in traveling the country preaching God's word in demographically diverse environments. Jason is currently serving at Fellowship Memphis Church as the Associate Pastor of Preaching.
Worship Leader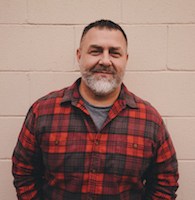 Chris White
Chris has spent the last 20+ years of his life investing in students as a student pastor, worship leader, missions mobilizer, and leadership trainer. Spending time with family, roasting coffee, traveling, making disciples and training leaders is just part of his DNA. He currently serves as the President and founder of TREK-X, a non-profit missions organization that trains and launches students & young adults to share Christ and make disciples among the unreached. TREK-X sends over 1000 people each year through short-term mission treks, the gap year program and mission hubs in Nashville and Dallas.
Spoken Word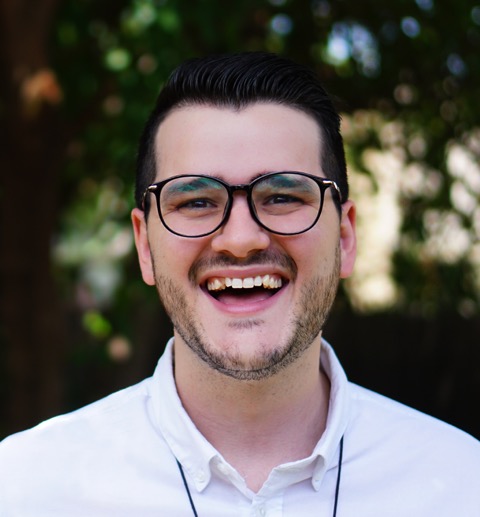 David Bowden
David Bowden is an spoken word poet, author, and preacher, living in Oklahoma City with his wife Meagan. While earning a degree in Bible and Biblical Languages, David worked as a pulpit minister and, subsequently, a youth minister for a small local church in Oklahoma. During his last few years in college, and throughout his time at the non-profit, David was traveling and speaking at different conferences, churches and events. David has been extremely fortunate to be able to speak in front of hundreds of thousands of people and have his online videos viewed over four million times. David has now authored his first theology book with Thomas Nelson Publishers entitled "When God Isn't There." David serves as the Artist in Residence at Bridgeway Church in Oklahoma City.