Welcome Weekend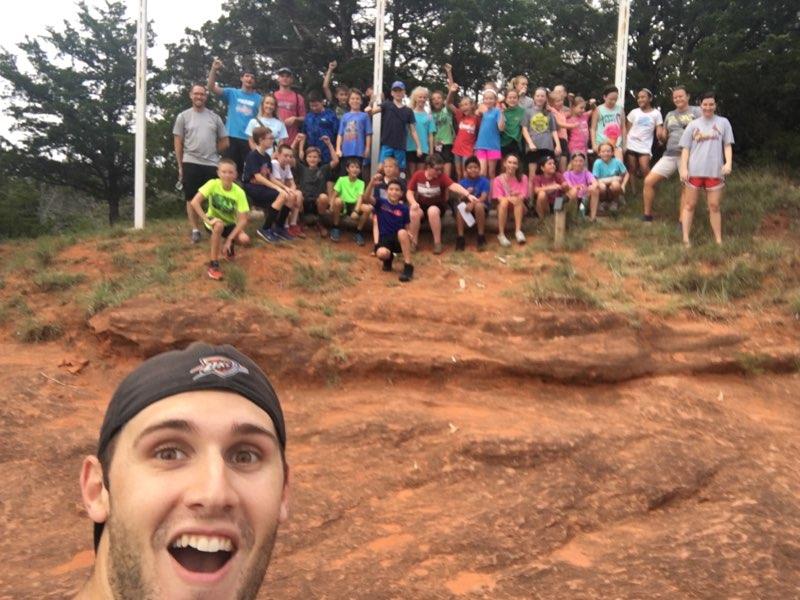 Welcome Weekend is 6th and 9th grade orientation. It will be a chance to learn the ins and outs of the student ministry at Quail Springs Baptist Church. It will be a time of learning the ropes of the Sixth Grade Ministry and what that means for them. Freshmen welcome weekend is a two day event set aside to introduce incoming freshmen to high school ministry at QSBC. The two day event will happen locally here in Oklahoma City/Edmond so that we can reach as many students as possible during the weekend.

6th Grade Welcome Weekend Info
Dates: August 9-10, 2019 - overnight
Where: Cedar Hills Baptist Church Camp

Cost: $55 per student

Friday – August 11th
3:15pm- Check in
3:45pm – Orientation
4:15pm – Leave QSBC
5:45pm – Arrive at Cedar Hills Baptist Youth Camp – Binger, OK (CHBYC)
6:00pm – Welcome to Camp (Cafeteria Meeting Room)/Dinner

6:45pm – Unpack/Set up cabins
7:15pm – Session #1 – Foundation/Purpose
7:45pm – Hike to the Crosses
8:00pm – Small Group Time
8:30pm – Free Time
9:00pm – Bon Fire, Smores, Concessions
10:15pm – Head to Bunks
10:45pm – Lights Out
Saturday – August 12th
6:45am – Optional Fishing
7:30am – Wake Up
8:00am – Breakfast
9:00am – Session #2 – Worship
9:20am – Game
9:40am – Session #3 – Evangelism
10:00am - Game
10:10am – Session #4 – Discipleship
10:30am – Small Group Time
Discussion
Service Project
11:30am – Free Time
12:00pm – Lunch
12:45pm – Session #5 – Ministry
1:05pm – Afternoon Rec
3:30pm – Group Activity
4:30pm – Camp Cleaning
5:30pm – Dinner
6:00pm – Session #6 – Wrap Up/Events
6:30pm – Depart CHBYC
8:00pm – Arrive at QSBC
ONLINE REGISTRATION FOR 6TH GRADE WELCOME WEEKEND HAS CLOSED. PLEASE CALL COURTNEY DISHMAN @ 405-302-3010 TO SIGN UP.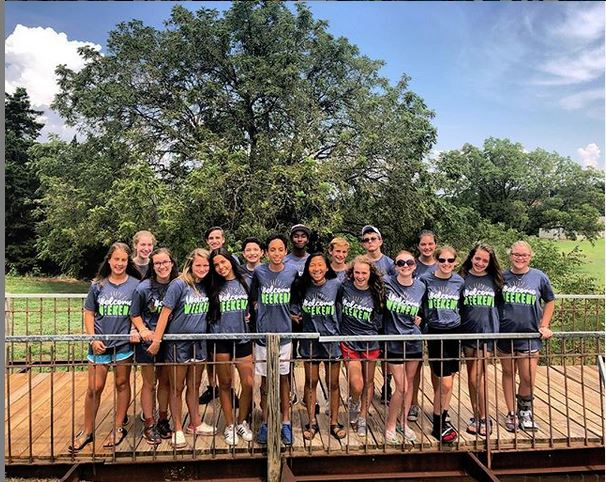 9th Grade Welcome Weekend Info
Location: Bart and Jessica Newsom's and QSBC.
Date: August 9-10, 2019
Cost: $50 (includes 3 meals, entertainment, and a shirt)

Friday August 9
*Drop Off at Newsom's House and Pick Up at Newsom's.

6:00pm - welcome
6:15pm - dinner and fellowship
7:30pm- orientation session #1
8:15 - orientation session #2
9:15 - head Home

Saturday August 10
7:45am - welcome
8:00am - breakfast and fellowship
9:00am - orientation session #3
9:45am - Head to Main Event
10am - Main Event
12:00pm - lunch at QSBC
12:30- parents pick up at QSBC
REGISTRATION HAS CLOSED.
If you have any questions please contact Courtney Dishman at