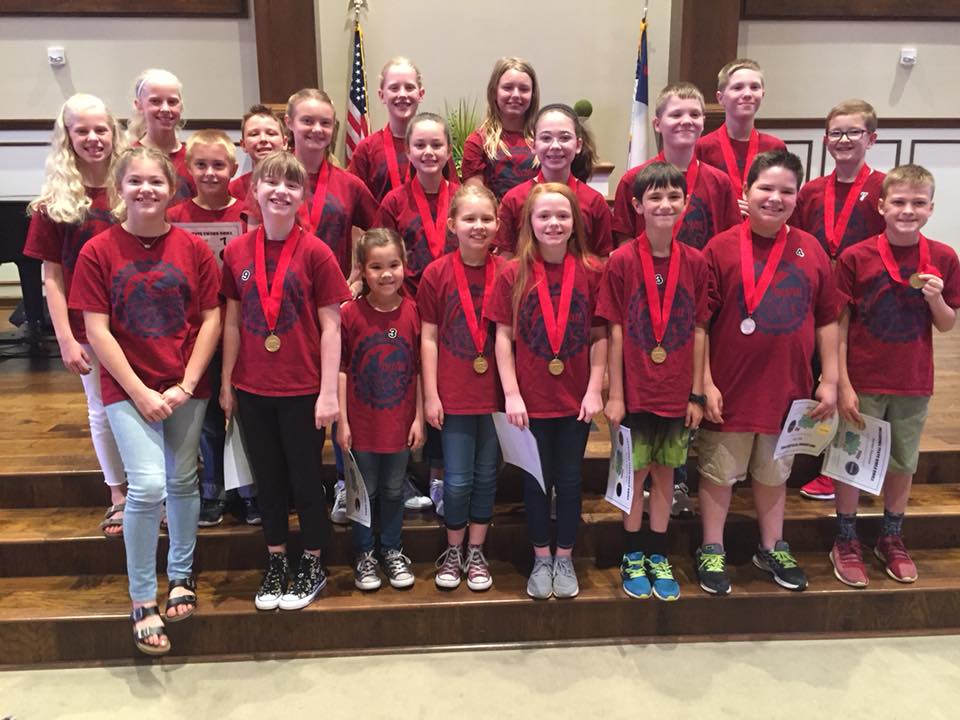 Spring Bible Drills – Children's Ministry Emphasizes Scripture Memory
We are so proud of our Quail Kids (3rd through 5th Grade) who participated in the State Bible Drill on May 6, 2018. The Quail Springs Baptist Church Children's Ministry is passionate about teaching boys and girls God's Word at age-appropriate levels of understanding. Quail Kids is the mid-week program for grade-schoolers, and is based on teaching Bible Skills and Scripture Memory. Each year kids have the opportunity to learn 25 Bible verses, 10 key passages, and all of the books of the Bible.
"We believe that teaching children Bible Skills is critical during their elementary years. This is the prime age for children to learn how to use their Bibles, know where to find key passages, and hide God's Word in their hearts." — Laurie Fryklund, Children's Ministry Associate
One way that Quail Kids emphasizes Scripture-memory is by participating in the state-wide Spring Bible Drills organized by the Baptist General Convention of Oklahoma. All year long, the kids study and prepare with Bible Drill teachers and their coaches. Many of the kids practice at home, with their parents. At church, their coaches work with them very diligently to help them be ready. At the beginning of the year, Quail Kids hold several Jacket Drills, which are practice rounds where any child that gets 20 out of 24 calls correct, wins a Quail Kids Bible Drill jacket.
QSBC has a rich heritage of Bible Drill participants and coaches. Because of their faithfulness, we have young adults, senior high students, and middle school students who have been taught how to use the Bible and have worked diligently to learn scripture.
Each year, nearly 25 Quail Kids (out of an average of 60) advance to the Association Bible Drill and State Bible Drill. What an incredible testimony to our Children's Ministry team (staff and volunteers) and their dedication to teaching kids the value and importance of having biblical knowledge!
Please continue to pray for the Children's Ministry and the children that are being invested in. To learn more about the Children's Ministry or Bible Drills, email the Children's Office or call 405-302-3004.