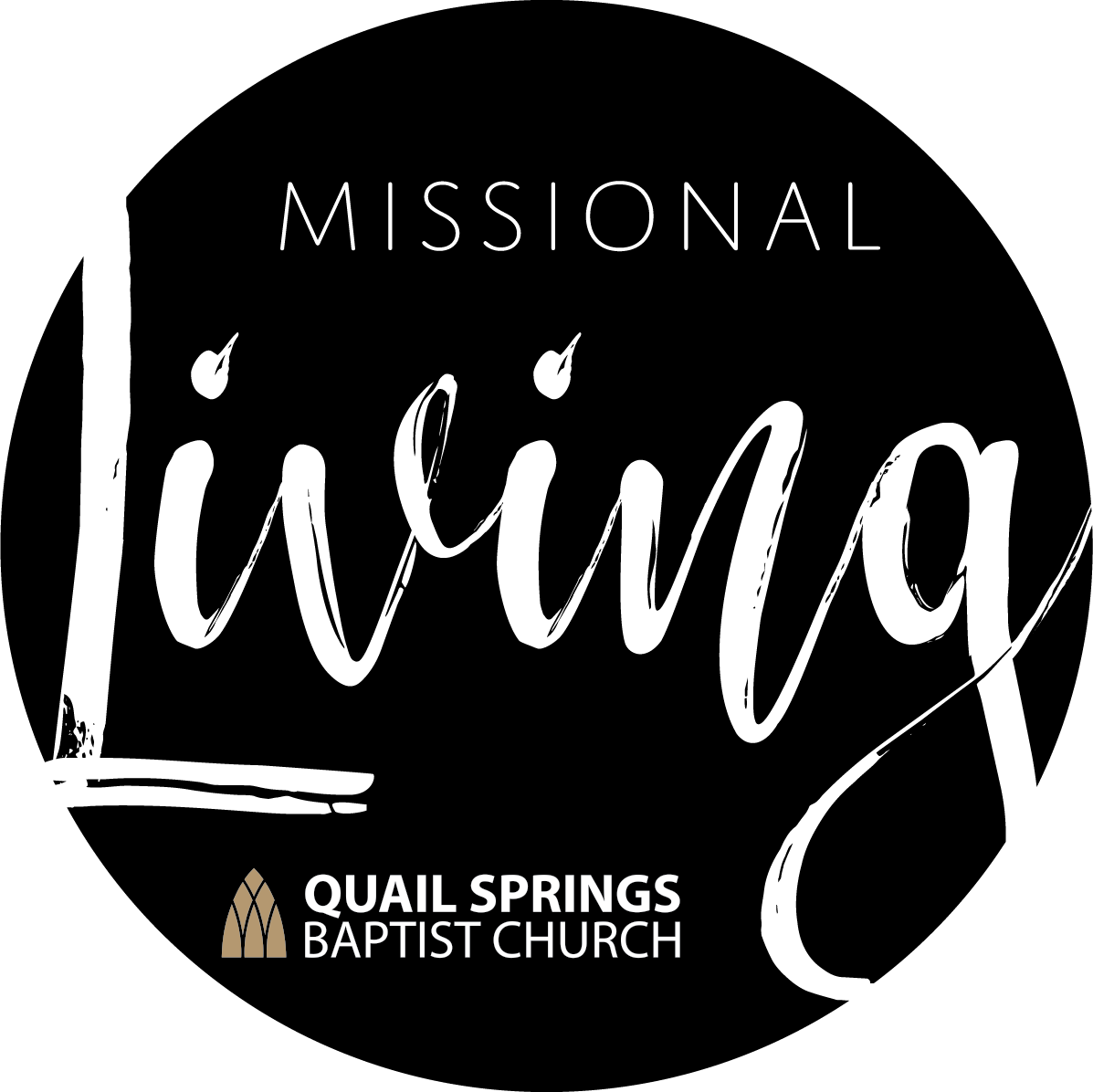 Missional Living Is Intentional Living
We want to be known as a church that is filled with people living on mission for God. Which simply stated means we are actively living out our faith in everyday activities. We call this Missional Living.
In an effort to inspire a missional mindset, we want to share your stories of how God is using you, your family or Connect Group to spread the love of Jesus through Missional Living.
Living on mission in our communities can take on many shapes and forms. We all have different God-given gifts which ultimately impacts how we are able to serve and love others. We all have different people in our lives who we can reach out to. No matter our differences, the end results will be the same: lives will be changed by the Gospel of Jesus Christ.
Stephen's Story: Missional Living Is Intentional Living
The first story we want to share is a simple one about a QSBC church member named Stephen. Recently, Stephen invited one of his co-workers to meet with him during lunch to study God's word.
As they read Scripture together, Stephen's co-worker began to realize that he was not saved. After more discussion and by the Holy Spirit's leading, he became a believer. His wife, who was shocked at his transformation, also became a believer.
Two lives dramatically changed because of one simple act. For Stephen, Missional Living means intentionally engaging with those around you.
Being a believer not only involves gaining more and more knowledge about God, but it requires obedience; actually living out what we're learning, putting it into practice," says Stephen. "It is commitment and a sacrifice, but it's more of a way of life. It requires you putting aside things that you might enjoy, to do more things that are Kingdom focused.
May we all be inspired and challenged to live on mission this week. How can we live out our faith in an intentional way? Who can we reach for the Gospel today?
You can learn more about Missional Living by contacting Jerry Ross, Minister of Education, at or call (405) 755-9240.