Staff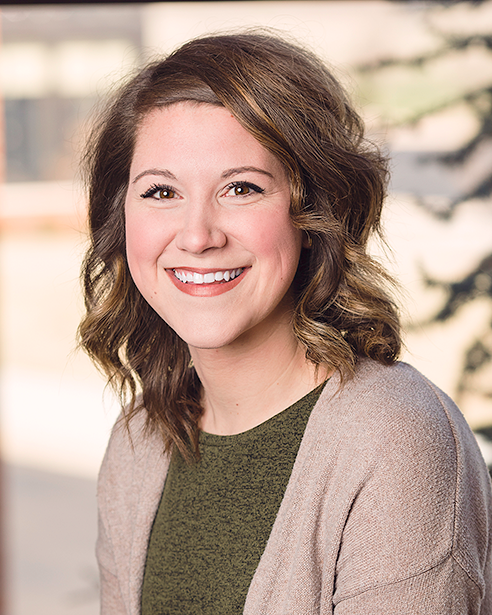 Lauren Forgety
Student Ministry Associate
office: 405-302-3010
I was raised in Seminole, Oklahoma by both parents where faith in God was taught to me and my 4 brothers and was always the foundation of our home. Our family was also actively involved in our local church at First Baptist Seminole. At the age of 8, I do clearly remember one evening going to my Dad and telling him Jesus wanted to come in to my heart. Not fully understanding what that entailed my dad and I had a conversation about the steps to becoming a Christian and giving my life to Jesus. My dad led me through a prayer for salvation and I truly believe God saved me that night. About a week later I followed through with baptism.
High school was a turning point in my walk with Christ. God opened my eyes to areas of sin in my life, led me to repent, and turn back my focus on Him as my first love. From then, I attribute significant spiritual growth in my life to my years spent at college at East Central University in Ada, OK and through a local church and collegiate ministry at Trinity Baptist Ada. I was taught what it means to be a faithful follower of Jesus through discipleship, service, worship, prayer, missions, evangelism and life. I graduated in May 2013 from East Central University with a degree in nursing.
I moved to OKC accepting a position at Integris Baptist Medical Center. God had provided for all of my needs, including a job, a place to live, and ultimately a church home at QSBC. I've grown to love OKC. In off times love spending time outside at the lake or a park, spending time with friends and family, Mom and Dad, 4 brothers, 2 sis-in-laws, 3 nephews, and a niece!
The Lord has continued to provide opportunities to serve in our church, specifically with our student ministry. Our church has also given me the opportunity to grow in knowledge of His word through adult small group and has provided vital, healthy, and Godly friendships to walk through life with. God has allowed me the opportunity to serve with students and specifically girls ministry for the past 3 1/2 years at QSBC. The Lord has truly grown the desire in my heart to serve and help lead teenage girls in their walk with Christ. I desire to help disciple, shape, and equip them to be grounded in their faith. I desire to see them graduate from the ministry as a faithful disciple of Christ who go on to make disciples. I believe God is specifically working right now in my life to pursue full time ministry to serve these girls and families through the girls' ministry position.
Hope for ministry
My hope for the girls ministry is for each girl to know that she is loved. First, by her creator and knowing what Christ has done on the cross for us. Second, to know they are loved by their sisters in Christ. My hope is that when the girls graduate from this ministry they are grounded in their faith in Christ and understanding of the gospel and to live with the word deeply planted in their hearts to continue on growing as women of God.