Staff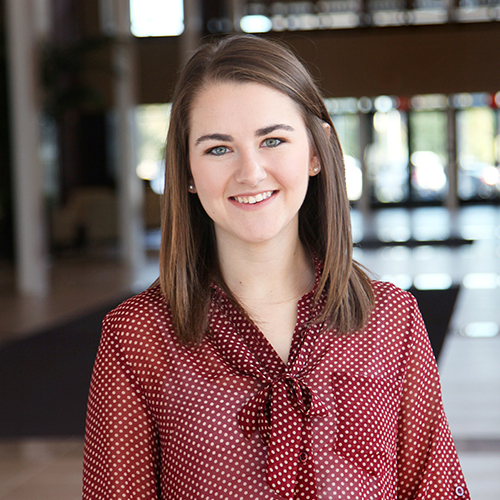 Samantha Decker
Director of Communications
office: 405-302-3009
ABOUT
I grew up in a Christian home in west Texas. This meant that every time the church doors were open, I was there. I had heard friends and adults talking about knowing Jesus as their Lord and Savior, but the significance and meaning of this did not hit me until one night as I was getting ready for bed, I found a track lying around my house. Out of six-year old curiosity, I picked it up to practice my newly found reading skills, and found much more.In that instance, I felt God pulling at me like He had never done before. I immediately went and found my parents, and told them that I knew that I needed the Lord. They led me in a prayer of salvation, and in that prayer I admitted my sinful nature and asked for forgiveness. I repented and told God that I whole-heartedly believed that Jesus is God's son and he lived a perfect life, died for me, and conquered death by rising again, and finally I committed to give God control of my life to use me for His glory.
Throughout my junior high and high school years, my family moved around quite a bit and we ended up in Edmond, Oklahoma for my junior year of high school. These transitions forced me to be dependent on the Lord. It was at this time I felt the Lord stirring my heart towards full time ministry.
The coming years would take me to Texas A&M University where the Lord grew me through incredible friendships I made through the BSM. I am so thankful for those years of accountability and community.
In September of 2012, my now husband proposed, and three months later he deployed to Afghanistan with the Oklahoma National Guard. Those months were extremely challenging, but it was in that time that the Lord revealed himself as a comforter, and revealed to us both what true love really looks like. Dustin and I were married on November 16, 2013.
After graduating from Texas A&M in May of 2013, I moved back to Edmond, OK where I became part of the communications team at Quail Springs Baptist Church.
HOPE FOR MY MINISTRY
Church communications should first and foremost point people to the good news of Jesus Christ. My hope is that our team will be gospel-centered, and serve as an effective resource for every ministry to communicate with people what the Lord is doing, and how to be a part of the work at Quail Springs Baptist Church.