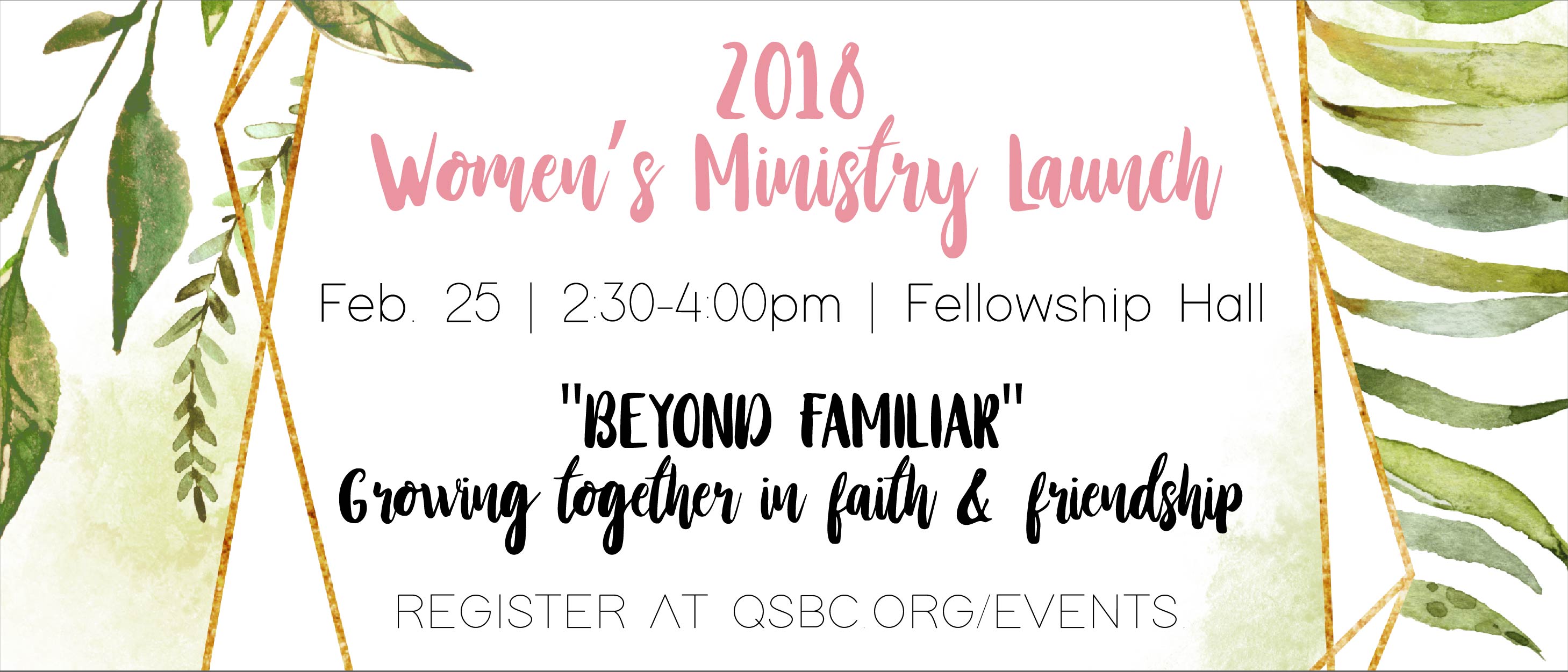 Sunday, February 25, 2018
,
2:30 PM - 4:00 PM
Cost: $3.00
We are excited to see and experience what all God has in store for our women's ministry and our women at Quail Springs Baptist Church. Join us on February 25, 2018 from 2:30 to 4:00pm in the Fellowship Hall for our 2018 Launch event, where we will introduce our theme for the year:
"Beyond Familiar"
Growing together in faith and friendship.
Our focus will be on spiritual growth through friendship. We want to challenge our women to courageously step into other women's lives and embrace their God-given place so that we might be "mutually encouraged by each other's faith." (Romans
1:12
)
Tickets are $3/person, and may be purchased online (see below). Also, tickets will be available for sale Sundays and Wednesdays, or at the Church Office during the week. Limited reservations for childcare are available (babies through Pre-K). Contact Stacie Sherry at for childcare. Dessert and refreshments will be provided.
For questions, contact Paula Vawter at .